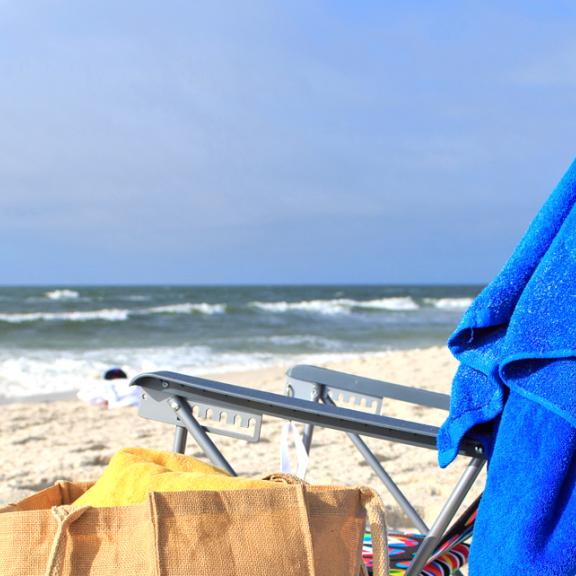 An Easy Check List for a No Stress Day
When you think of a vacation at the beach, does your mind automatically wander to fun in the sun or does it go to that dark place? You know the one: making checklists and packing suitcases?
December 21, 2020
6. Beach Umbrella or Tent. If you have young children, these are must-haves, but are often overlooked. They will appreciate a break from the sun if your agenda includes a mid-day sun session on the sand.
7. Beach radio. Nothing says 'relax on the beach' like tunes by Jimmy Buffett or the Zac Brown Band.
 8. Now that you have all of the necessities, don't forget the fun stuff like sand toys and boogie boards!
If you forget something, there's no need to fret. All of these beach must-haves can be found at stores in Gulf Shores & Orange Beach, so relax, and start day dreaming of your upcoming trip to the Alabama Gulf Coast.