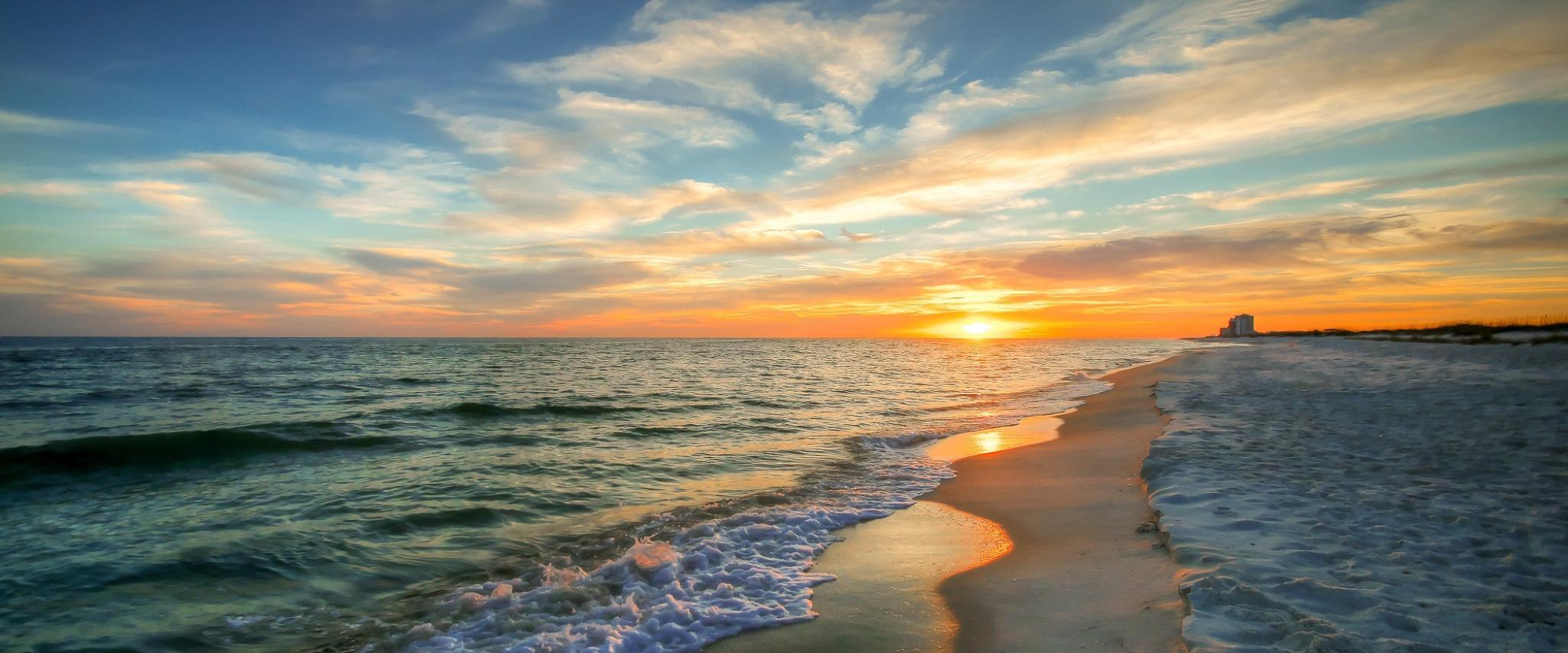 Find Out What Fall Vacations Have to Offer
September 19, 2012
If you ask friends what their favorite season to visit Gulf Shores & Orange Beach is, you may be surprised to hear that fall is a great time of year for a beach vacation. During the fall months, the Gulf Coast may feel like your own, semi-private getaway. The summertime crowds have dwindled down and, during the week, you'll likely see more seagulls than sunbathers on the beach.
If you love to feel as though you're in your own, secluded oasis, then September, October and November are the perfect months to visit these two Gulf of Mexico communities. Along with smaller crowds on the beach comes shorter wait times in restaurants. You'll likely get to meet a few locals who will shoot the breeze and tell you the best spot to get a Bloody Mary or a great fishing hole to catch the night's dinner.
Fall weather along the Gulf Coast offers mild temperatures with the average being 78 degrees in September, 71 in October and 62 in November. The water temperature in early fall stays around 81 degrees and decreases to about 65 by November. So, there's still plenty of time to get your toes wet and try a little skim boarding!
For the budget savvy visitor, fall means lower rates on lodging and accommodations. There are some great deals to be had this time of year, whether you are looking for a condo, beach house or hotel. Be sure to check out the Packages and Hot Deals directory when booking your fall beach getaway. It's a great place start your planning for your next trip to Gulf Shores & Orange Beach.