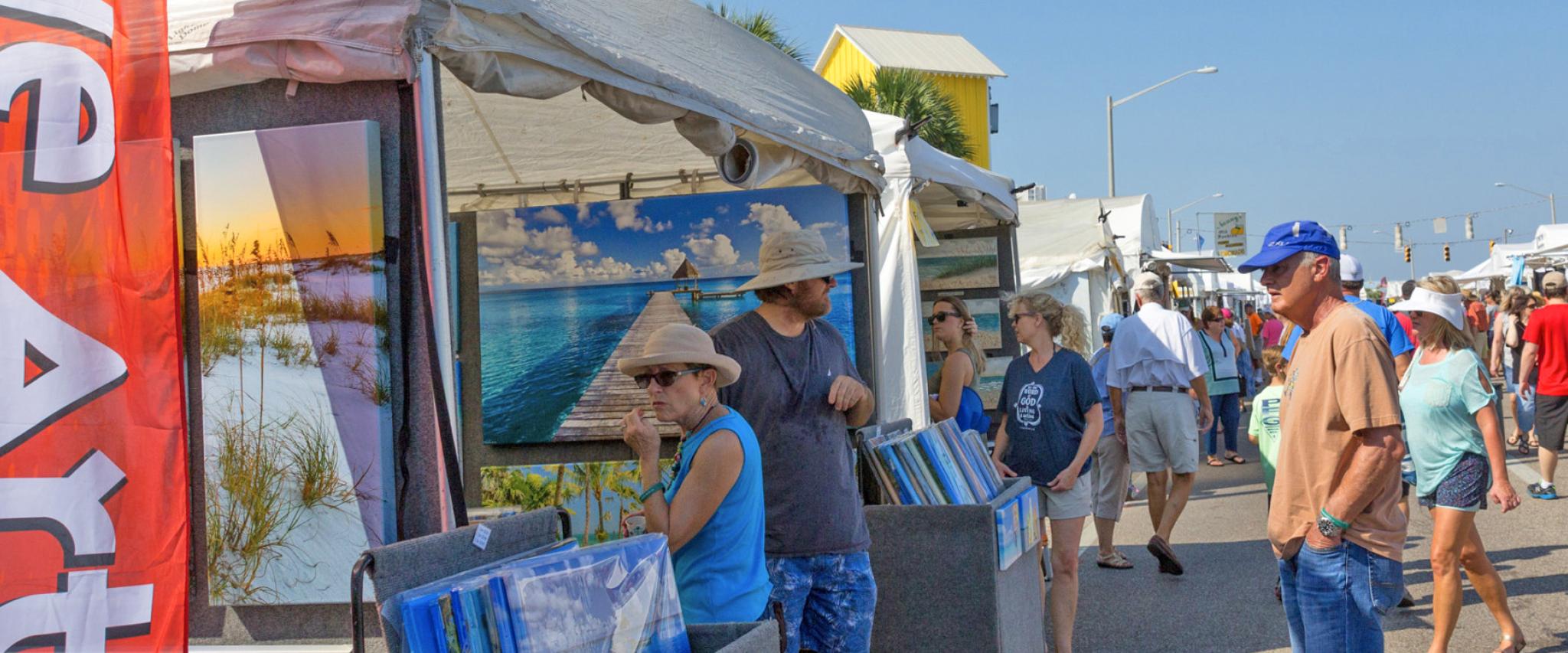 Sun, Sand and Shrimp at the 2021 National Shrimp Fest Oct. 7-10
For 50 years, shrimp lovers and festival goers have converged on Alabama's white-sand beaches for the annual National Shrimp Festival.
July 30, 2021
The 2021 Shrimp Festival scheduled for October 7-10 has been canceled. The organizer has chosen to cancel this event for the health and safety of its visitors. We hope to see you all for next year's event. Be on the lookout for the dates for Shrimp Fest 2022.
There's no better place to celebrate this tasty crustacean than right next to its home – the Gulf of Mexico in Gulf Shores. This year's four-day festival is slated for Oct. 7 to 10 and is expected to attract more than 300,000 people with thousands of pounds of shrimp served daily.
Run off those good eats in the Shrimp Fest 10K and 5K or enter the annual sand sculpture contest for some fun in the sun. Also, come watch young, talented artists from local high schools compete in Singing for Scholarships.
More than 200 booths of fine art and arts and crafts will be available for browsing, and the Children's Activity Village will offer face-painting, karaoke and other fun events for the kids in tow.
Fall lodging rates make attending the National Shrimp Festival even more affordable. Get great discounts on beachfront condos, hotels and houses.
We hope to see you in Gulf Shores for a shrimply great time!