Mobile Apps and Fun Tools Put Your Vacation Just a Click Away
January 15, 2014
[caption id="attachment_3049" align="alignright" width="225"]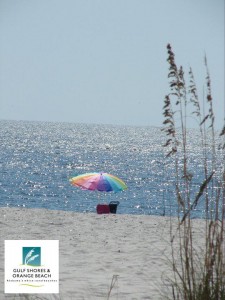 If you want to see yourself sitting here, download one of the mobile apps that make planning your Gulf Shores and Orange Beach vacation easy.[/caption]Suddenly, vacation planning just
got a whole lot easier. Discover a new way to map out your beach getaway with our easy-to-use mobile apps. Where to stay, where to eat, what to do and where to go are all accessible with the touch of the screen on your phone or tablet. Download the Gulf Beaches app to find vacancies, restaurant information, attractions and even the calendar of events.
Remember, it's the journey just as much as the destination. Download the Scenic Byway App and learn about history, gardens, birding trails, beaches, fishing and other interesting attractions available along your way. Nature lovers will appreciate the Backcountry App, too. This mobile app takes you down 11 miles of trails in Orange Beach and Gulf Shores. Find out what you can see, and then take a hike!
All of these apps are available for download on your IPhone or Android device.
The Cruising to the Coast Road Trip Gas Calculator is another great tool. It enables travelers to estimate gas cost using current prices and the estimated miles traveled. Try it out and let us know what you think on our social networks like Facebook and Twitter.
Another fun travel tool to use along your journey or after you arrive is Eat Your Way to the Beach. Travelers share tips and photos to help you find great food while on the road to your beach vacation. Whether you're looking for the best breakfast or a great place to eat ribs, this is the place to find it. You can even be a part of the sharing and post your own photos and experiences on the site after your visit.
With all these tools at your fingers tips, a Gulf Shores vacation or Orange Beach getaway is just a click away.