Get a Little Coastal Culture at 2014 Orange Beach Festival of Art
February 21, 2014
[caption id="attachment_3130" align="alignright" width="300"]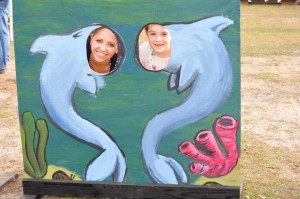 The 2014 Orange Beach Festival of Art will be March 8 and 9.[/caption]
A sure sign that spring is coming is the weekend-long Orange Beach Festival of Art, March 8 and 9. For the last
40 years, the coastal arts community has welcomed artists and visitors of all kinds to the Alabama Gulf Coast.
Visual artists and authors will display their works, and demonstrations will also be held throughout the festival. The performing arts will also be well represented on its own stage this year.
Local musicians including Lisa Zanghi, Brent Burns, Whyte Caps and Sugarcane Jane will perform, as well as regional groups like Roman Street, Three Bean Soup and Rollin' In The Hay. The culinary arts will be represented with coastal cuisine by Baumhower's, Compleat Angler, Shipp's Harbour Grill and Cosmos. Young, budding artists will have fun in the Kids Art Alley. Hands-on projects will be available for a nominal fee, including making magic wands, shell boxes, glass ornament decorating, pottery and more.
The two-day festival will be held at the Coastal Arts Center of Orange Beach from 10 a.m. to 5 p.m. on Saturday and 10 a.m. to 4 p.m. on Sunday. Public parking will be available at The Wharf and shuttle service will be $2 to and from the festival. No public parking is available onsite at the festival.