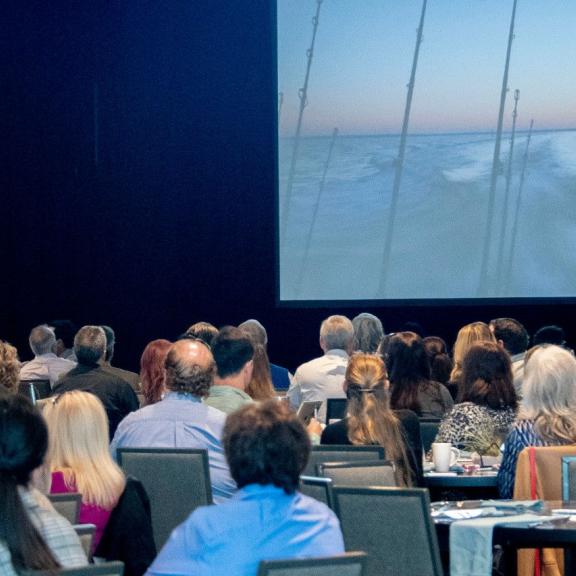 Three Tips to Creating a Successful Incentive Program
In Gulf Shores & Orange Beach
Use these three steps to create an incentive program that will work for your meeting and event attendees.
April 7, 2021
We've all heard the saying "we can't direct the wind, but we can adjust the sails." This little grain of wisdom is true in many endeavors, and motivating members to register for your events often falls within this category. If your meeting or convention attendance is waning, consider adjusting your sails with an incentive program for potential attendees.
How do you start an incentive program?
Start with your audience. Ask for their feedback to discover what types of rewards they want. An incentive program is only as strong as the desire for those dangled carrots. If your goal is to encourage pre-registration for a Gulf Shores or Orange Beach meeting, fun rewards like the following may appeal to your group:
Gift Cards. For those meeting the pre-registration deadline, include a small gift card to a Gulf Shores restaurant in their welcome packet. The gift card may be just enough to cover the cost of an appetizer or a cocktail, providing a pleasant treat after a long day of meetings. The same is true of Orange Beach attraction gift cards, especially if your attendee plans to turn their beach meeting into a family vacation once the event is over. You might even choose to offer attendees their choice between a restaurant or attraction gift card.
Speaker Reception Invitation. Networking is one of the number one reasons people attend destination meetings and conventions. Consider offering an invitation to a speaker's reception to the first 15-25 people who pre-register. This will create a sense of urgency in the booking process and will provide a sought-after opportunity for networking.
Additional Event Activities. Like with the speaker's reception, you can reward pre-registering attendees with a special event to experience an area attraction. Invite the first 25 who register on a sunset sail or other group activities after a day of sessions.
Pre-registration is an important part of planning your meeting. It allows you to make more effective and informed decisions in your meeting planning. 
We are here to help! Take advantage of our Meeting Planner Marketing Toolkit filled with helpful tools to kickstart your meeting and lead you on the path to success.