How You Can Spend a Memorial Day Beach Vacation
March 25, 2015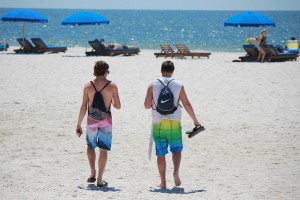 Put some sizzle in your summer with a Memorial Day beach vacation. There's no better way to kick start the season and put the fun into high gear than with a trip to Gulf Shores and Orange Beach.  Start planning now for Memorial Day, May 25, and get
some great deals on your beach vacation. Some Alabama beach condos offer a free night, and you'll find other packages that are too good to pass up.
Gulf Shores hotels and Orange Beach condos that dot the Alabama Gulf Coast offer a variety of amenities, from full kitchens and laundry areas to swimming pools, exercise rooms and tennis courts. Need a beach house? Some include swimming pools for those times when you want a break from the beach. You'll want to book early to reserve the accommodations that best fit your needs.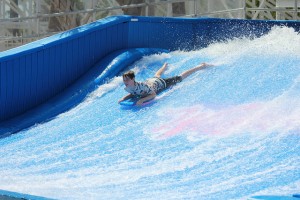 There's so much to do on an Alabama Gulf Coast vacation. Some visitors opt for a total beach getaway, sticking close to the sand and surf. Other folks make their beach adventure more varied with shopping, live music or fun at Gulf Shores attractions. Waterville, the Alabama Gulf Coast Zoo, Historic Fort Morgan and the USS Battleship Alabama are just a few of the sites that you may consider adding to your Memorial Day vacation agenda.
Love the outdoors? Try a dolphin cruise, charter fishing or kayak trip. You'll also find more than 200 holes of championship golf to play, and you don't even have to bring your clubs - several golf courses have equipment to rent, meaning you don't have to take up valuable trunk room with your golf gear. For those who prefer a closer walk with nature, visit the Hugh S. Branyon Backcountry Trail or the Bon Secour National Wildlife Refuge and discover a hidden treasure that's just a bit off the beaten path.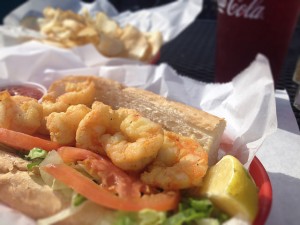 No vacation is complete without sampling Gulf Shores and Orange Beach cuisine. Whether you're craving seafood, Cajun, Southern or a cheeseburger in paradise, we've got the place for you. Find the eateries by visiting Eat Your Way Around the Beach to see all the different restaurants you can enjoy.
Want a quick way to find accommodations, fun and good food? Check out our handy Alabama Gulf Coast Vacation Guide available by mail or download.
Follow Gulf Shores Orange Beach's board Attractions on Pinterest.