Learn How to Connect with Industry Professionals
January 4, 2019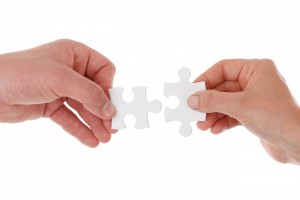 Have you ever noticed how many of the top-level professionals are also top-notch networkers? Good business relationships are a byproduct of active networking and connecting. And, successful professionals will rank networking high in their professional development
playbook.
Woody Allen has said that 85 percent of success is just "turning up." Meaning, successful people turn up for events, make those phone calls, do the training and have the courage to ask the questions. Allen says successful people make the effort and stay connected to what's happening around them.
Allen's points break down the various steps to successful networking:
Attend Events. What better place to connect than face-to-face at business functions, after-hours events, employee luncheons, and association meetings and conventions? You're in front of your peers and, hopefully, those you aspire to be like.
Have Courage. While you're at those face-to-face functions, now's the time to have the courage to speak up and ask questions or make conversation. Let industry professionals get to know you.
Stay Connected. Continue the conversations through follow-up emails or phone calls. Find industry professionals on LinkedIn and correspond there as well.
Get Training. Whether it's public speaking training or actual training in your industry, continuous learners can have a lot to talk about. Through training, you can bring the conversation and make it relevant.
What networking skills do you think make top-ranking professionals successful? Share your thoughts in the comment section below.