Food Network Celeb Joins Us for #VisitALbeaches Twitter Chat, Nov. 7
November 3, 2015
There are plenty of reasons to make a break for the beach this fall and winter season! And on Nov. 7, we'll be talking about all of our favorite reasons to visit Alabama beaches during our #VisitALbeaches Twitter Chat at 3 p.m. Central Daylight Time.
[caption id="attachment_5900" align="alignleft" width="234"]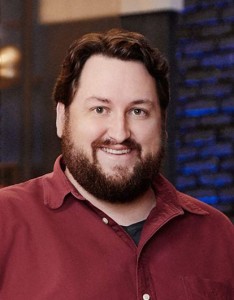 Jay Ducote, Bite & Booze, Next Food Network Star finalist[/caption]
For the #VisitALBeaches Twitter Chat, we're adding another fun element. In addition to talking about white-sand beaches, we'll be tweeting from the 8th Annual Oyster Cook Off and Craft Beer Weekend at The Hangout with celebrity onsite host, Jay Ducote of Bite & Booze. Jay was recently a season 11 finalist on Next Food Network Star. Jay and the Twitter party team will be talking about fresh oysters, must-do activities and why you should get back to the beach.
Chat along and tell us all of your favorite reasons to visit Alabama's beaches on vacation. There will also be trivia related to Gulf Shores and Orange Beach, and VISA gift card giveaways during the #VisitALbeaches Twitter Chat. You don't have to be present to win. Just tweet in and follow along with @AlabamaBeaches on Twitter using the #VisitALbeaches hashtag. You can go to http://www.tchat.io/, enter the hashtag, and see the stream of tweets from the conversation.
There are more great travel bloggers joining the fun, too! Follow our #VisitALbeaches Twitter Party Team at the following Twitter pages:
Karon Warren, All Things Lifestyle
Shannon Entin, 100 Routes Across America
Sara Broers, Travel with Sara
Donna Hup, Donna Hup
Susan Benton, 30a Eats
Don't forget to follow the official Alabama Gulf Coast Twitter page, too! Once you've followed all the bloggers, follow the #VisitALbeaches party hashtag, too. Join in the conversation! Tell us all the reasons you love Alabama's white-sand beaches or tell us why you want to join us in Gulf Shores and Orange Beach!
What to Do
Follow the bloggers listed above.
Join us on Saturday, Nov. 7, for one hour: 3 to 4 p.m. Central Daylight Time
Follow #VisitALbeaches and use this hashtag in all of your posts.
Answer questions to win prizes!