Why You Need a Holiday Golf Getaway
November 13, 2015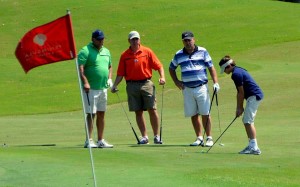 The holidays are great, providing wonderful opportunities to spend time with family, exchange gifts, and enjoy delicious goodies. But those are the very reasons you should plan a quick golf getaway this holiday season.
 
Family and Friends
We know you love your family, but we can all admit being surrounded by a large number of people for an extended period of time over the holidays can be overwhelming. Take some friends out on the golf course to collect yourself and find your happy place before opening your home to your loved ones this season.
Holiday Shopping
Don't forget to gift yourself this season! Now that we are in the off season, you can rest easy knowing you will avoid the traffic and frantic crowds. This year, do your shopping (and golfing) on the Gulf Coast. Shop for your golf-loving friends and family in the fully stocked pro shops or hit the outlets to get major bargains - and of course you can get some golf in, too.
Delicious Goodies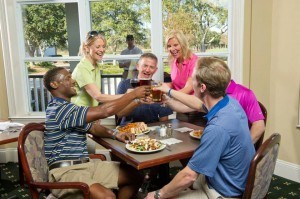 Take a break from the pecan pies, cornbread dressing and candy canes, and get some goodies on the golf course! Our eight signature courses have delicious goodies of their own, many with their own fully serviced restaurants. Or get some goodies on the beverage cart - you know the kind! The best part: These goodies come without the guilt! Golf burns up to 2,000 calories in a round, so stay and play for a while then go back home and be the best host ever!