Common Event Marketing Mistakes and How to Avoid Them
January 4, 2019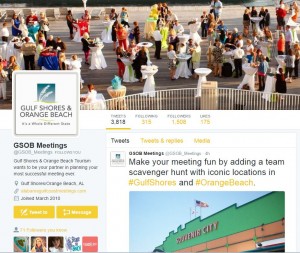 Planning corporate events is fast-paced work. It's easy to get caught up in the hubbub and make mistakes or neglect some important avenues for event marketing. When it comes to digital marketing, there is a lot of gray area but we've listed four areas where you can score big with your audience.
Social Media Overkill. Social media goes beyond LinkedIn, Facebook, Twitter and Instagram. There are hundreds of platforms you could be marketing your event on. But, do they all matter to your potential attendees? The answer is likely "no." Avoid spreading yourself too thin worrying about having a strong presence on each one. Find the ones that most effectively reach your audience and put your time and resources into two or three social media platforms. If you're not sure which ones those are, send a survey.
Not Enough Social Media. There's a fine line between overkill and "where are they" when it comes to social media. In today's digital marketplace, it's nonnegotiable to be online. Establish your channels and provide fans with important and reliable information about your organization or event. Give them something useful, and they will come back again and again.
No Response on Social Media. It's not enough to just have social media sites and disseminate some information. You also have to engage with your fans, especially during your actual events. If a fan comments on a post or asks a question, answering or responding is no longer going the extra mile, but it's expected.
No Live Streaming. Today, live streaming is easier than ever. Facebook Live Video offers you immediate access to give those who couldn't make your event an insider's look into the day. Periscope is also an easy tool to use to show glimpses of your events. Live streaming, whether on social media with short clips or in long form on your website, can help convince a whole new segment of membership to attend your next event.
What are some common mistakes you warn against in marketing your events? Share them with us in the comment section below.
For more information on holding and marketing your event in Gulf Shores and Orange Beach, contact our sales team.