Create Buzz for Your Event with Facebook Live
January 4, 2019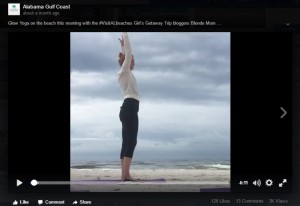 Facebook Live hit the internet in August 2015 and has steadily gained momentum. Everyone from celebrities and public figures to big brands is using the live-streaming tool to create buzz. Consider adding it to your event-marketing toolbox to promote your destination meeting before, during and even after your event.
Before Your Event
Enlist several of your event's speakers for get-to-know or Q&A sessions in the weeks leading up to your meeting. Have them tease to their topics and give potential attendees a sneak peek into the conference agenda. Fans can ask questions and comment, so your speakers should be prepared to respond.
During Your Event
Do you have a notable keynote speaker or some hot industry topics planned for your destination meeting? Consider streaming a Facebook Live video during those segments. Facebook recommends videos be five minutes in length, but they can be shorter or longer if needed. Streaming during your event is a great way to show those who didn't attend what they are missing.
After Your Event
In the days following your event, a Facebook Live video can serve as a survey tool, recap your conference or create buzz about your next event.
Facebook Live Tips
Speak loudly and clearly. Consider purchasing a smartphone microphone attachment, if necessary.
Toggle between your front and back camera. Viewers want to know who they are listening to, but if you have beautiful scenery like the beaches of Gulf Shores and Orange Beach or want to show the meeting space, then toggle between the front and back camera on your smartphone.
Interact with your audience. Viewers expect to be able to ask questions and be acknowledged. Interacting and giving viewers a voice is a great way to build relationships and loyalty.
Give a call to action. Make the most of your live video by directing your audience to a specific place, such as a registration website or event information page.
Have you streamed using Facebook Live for your event, or do you plan to do so? Share your thoughts in the comment section below.