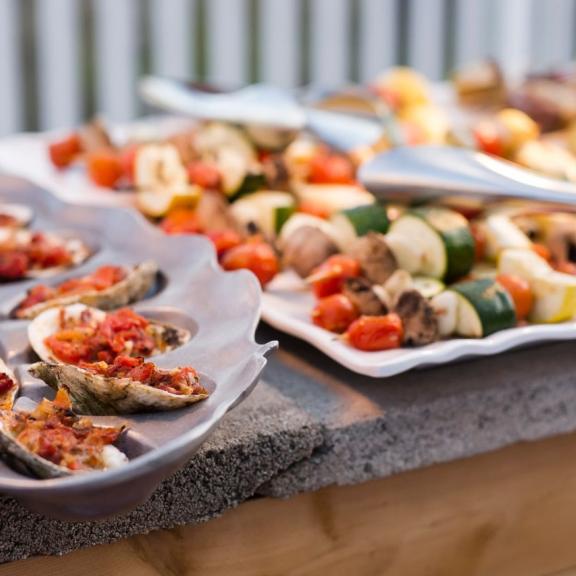 Catering Guide for Meeting & Event Planners
Study up on these helpful tips and tricks from a seasoned meeting planner and score big on your next big catered event!
January 4, 2021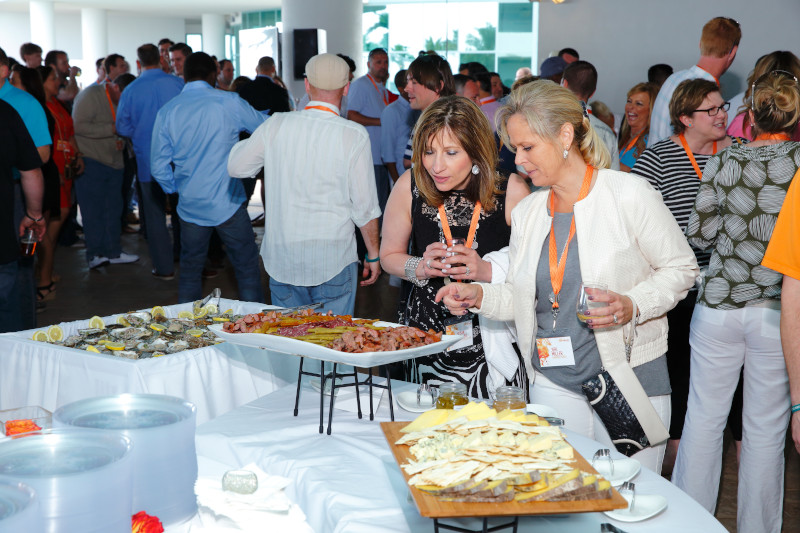 What's the one thing we all wish we had more of in life? TIME! Everyone is busy and every plate is full of work activities, family hobbies and more. Since we know it can be stressful to plan a successful meeting, keep reading to benefit from some information shared by Hollis Marshall, executive director of the Alabama Society for Respiratory Care, regarding the catering aspects of a large event.
5 Tips From Hollis Marshall
1. What would you say is the best way to contact the sales team at Gulf Shores & Orange Beach Tourism? 
I initially met several of the staff of the CVB at a convention of the Alabama Council of Association Executives (ACAE). The connection we made really helped them understand the size of our association and helped meet our needs for a successful event. They are always accessible by phone or email. 
2. When it comes to catering, were there specific restaurants that were easy to work with? 
Over the years, we have used several different restaurants for catering. They have all been wonderful! Ginny Lane and Cosmo's are two of my favorites. They were very willing to work with our budget and still produce phenomenal options.
3. How do you decide what type of food to have at your catered event?
The type of food we have depends on how our program agenda runs. We try to have a social at the end of one day with heavy hors d'oeuvres and cocktails and provide the attendees with a hot lunch for another day. Being at the beach, we always try to include good seafood as part of our options but also select items for everyone to enjoy. We have served box lunches as well for some years, but the attendees really seem to like the buffet style of selections unique to the area. 
4. What was the size of your event? 
A normal attendance for our program is around 250 people.
5. What 4-5 helpful tips would you offer to someone who is going to organize a catered event in Orange Beach and Gulf Shores?
Know your budget and what you are wanting to accomplish with it. All the restaurants I have worked with in the area have been very helpful with making it happen if possible.
Get several quotes for food options and pricing.
Know your audience and atmosphere. Do you want a more formal, seated event or a casual buffet, or on-the-go boxed meals? People are very opinionated and will quickly criticize food at a convention or other catered event. 
Make relationships with the catering managers, staff and business owners. It's always nice to know who you are working with.  
If you get the opportunity, always try out the restaurant before booking a catering order with them. Know the quality of what they have to offer.
Take these tips from the pro and WOW your attendees with fantastic food options at your next big event!