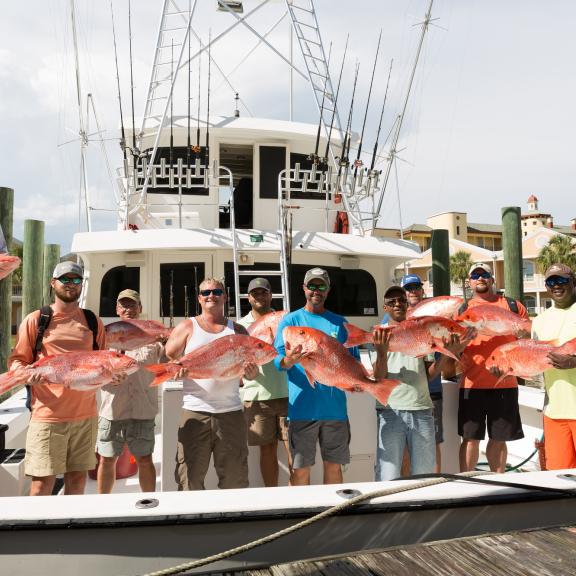 Fishing Trips for You and Your Team
Warm weather is here, and summer fishing season is quickly approaching.
August 29, 2019
Since you are planning your next meeting at the beach, now is a great time to book a chartered fishing trip for you and your team.
Chartered fishing trips are "fishing made easy." Everyone, no matter their experience, can enjoy a few hours on the water. Sail out to sea with an experienced captain and learn about the area along the way. Kick back as the crew takes you on a deep-sea adventure.
The possibilities include smaller vessels for just one or two people to large vessels able to handle an entire team.
The variety of species depends on the season. April is peak season for cobia, but flounder, king mackerel, bluefish, amberjack and pompano are also a in the area.
Enjoy a deep-sea fishing trip with your team. Explore the Gulf of Mexico and find out what lies beneath the surface!