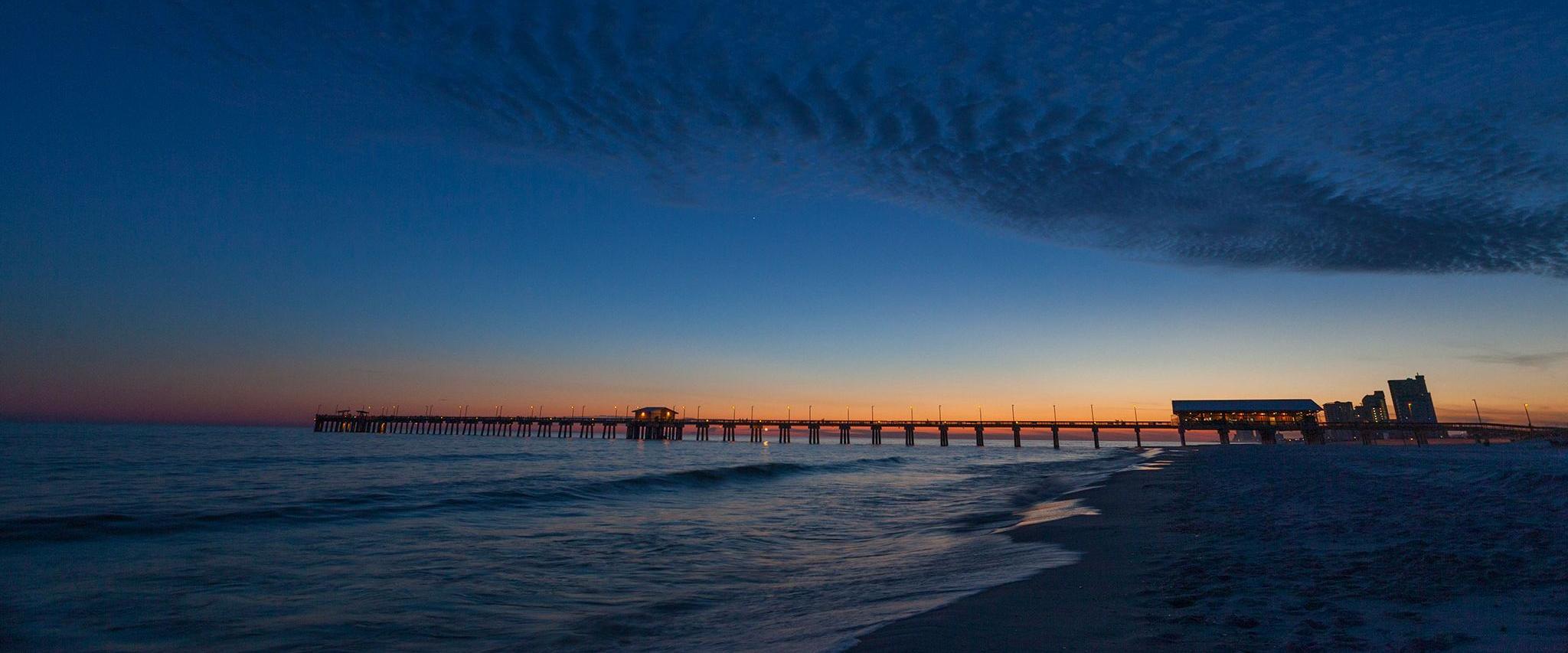 Beat the Heat by Fishing at Night
Want to escape the heat while fishing? Consider heading out for some night fishing during low-light conditions when the sun sets and the temperatures subside.
September 9, 2021
If you're from the South and are visiting our beautiful beaches on the Alabama Gulf Coast, you know. If you're from cooler climates, Alabama summers can be brutally hot. 
One way to enjoy the fantastic fishing on the Alabama coast and not have to deal with the withering heat is to head out during low-light conditions when the temperatures subside, and the fish get active.
Most people think of low-light fishing as just after sunset, but the cool of the early morning is a great time to target fish before dawn, and you can enjoy a stunning Gulf Coast sunrise.