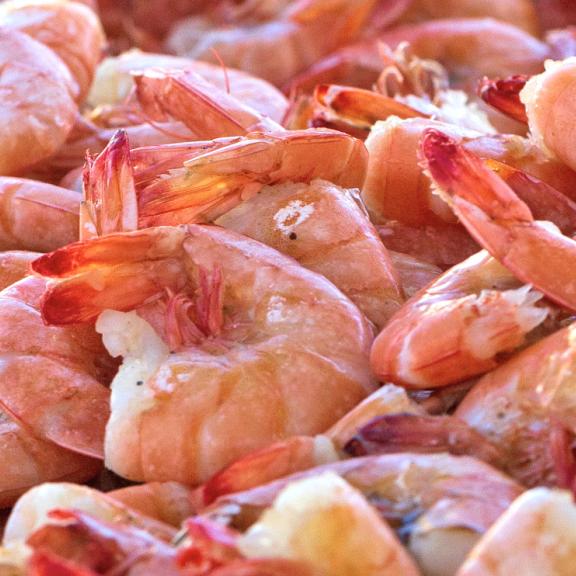 Lip-Smacking Shrimp Dishes at the Beach
There's no question about it—shrimp is just better at the beach!
August 17, 2019
It's fresh, right-off-the-boat from the Gulf Coast and perfect for every meal of the day. Where do you find the best shrimp dishes in Gulf Shores & Orange Beach? We've got suggestions - check out these great local restaurants and eateries.  
King Neptune's Seafood Restaurant has been a Gulf Shores staple for years and one reason is the daily offerings. Come dine for dinner and try their Red Royal Shrimp Platter—this seafood dish comes right out of the steamer with some new potatoes, corn on the cob and garlic toast. Also noteworthy are the Shrimp Tacos—flour tortillas packed with blackened jumbo shrimp and topped with pico de gallo, shredded cheese, lettuce and a spicy sauce.
Award-winning Gulf Shores Steamer serves a fabulous selection of fresh, steamed seafood including Red Royal Shrimp. Grab a bucket to go or enjoy a lovely dining experience on the deck. A great lunch option is the Grilled Shrimp PoBoy served on a French loaf and sure to please.
No matter how you enjoy eating shrimp (fried, grilled, steamed or blackened), you'll find plenty of preparations in Gulf Shores and Orange Beach Alabama. For even more delish options, follow the Shrimp Trail during your next visit. Be sure to check out the other Food Trails across the Gulf Coast to experience the best in seafood creations. And, come back each October for the National Shrimp Festival in Gulf Shores to eat your fill, dance and enjoy the freshest seafood around.
For places to stay during your visit, be sure to check out our great lodging accommodations by the beach.