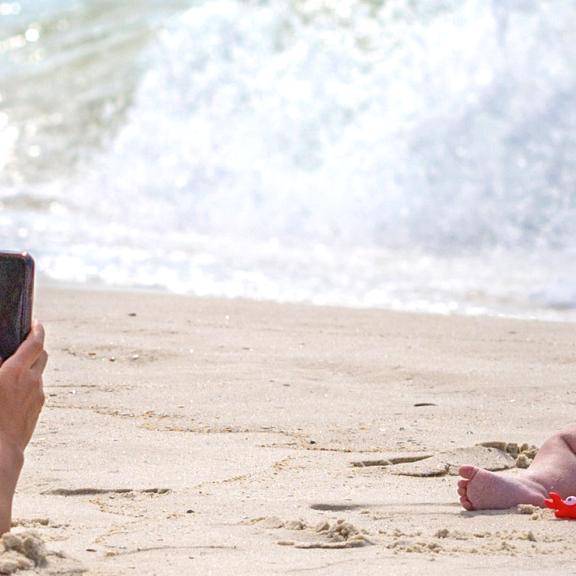 10 Tips for Traveling with Toddlers to Alabama's Beaches
Gulf Shores & Orange Beach
February 26, 2019
We all remember the days where travel was… well… simpler. And no, I'm not talking about the pre-TSA times where you could jump out of the car with 10 minutes to spare and still make your flight on time with a checked bag.
Simpler for us was traveling before we had a child and now not one, but four-in tow. We always knew that we wanted to instill a love for travel, a thirst for adventure and experience in our children. When you combine that with the fact that both of our families are strewn up and down the eastern seaboard and live six to 10 hours away from us, we knew early on that we would become masters of managing chaos on the road.
Of course, that's easier said than done. Traveling with even one child comes with challenges, but after a decade and probably a hundred trips (by air, sea and asphalt) we've pretty much got it nailed.
And with that, we wanted to share our 10 Toddler Traveling Tips:
Top Tips for Traveling with Toddlers…
1. Give up on any idea that things are going to go the way you plan. Seriously, write it down and read it aloud. Then ball it up, and throw it out the window. Remember: THIS IS OK. THIS IS MORE THAN OK. Having young kids teaches you to go with the flow and this is never more important than when you're on vacation. Setting your expectations low for the amount of things you'll be able to do is the absolute best way to ensure you'll have an outstanding time.
2. Make sure you have TIME. Okay, we all know time is something parents rarely have in excess, but allowing yourself the opportunity to just move slower on vacation will make your life easier. Don't overschedule or over-commit.
3. Be prepared: Always have an extra change of clothes, a towel and a bathing suit for the kids. This might sound obvious if you're headed to the beach or the pool, but so many of the restaurants along Alabama's coastline have these amazing play structures with sand and water areas for the kids. It's actually one of our favorite parts. Once we started throwing those extras in the diaper bag, if the kids wanted to get sandy while we enjoyed some Bloody Marys, so be it. If they wanted to eat fast so they could partake in the kid's foam party at The Hangout, then cool, we're prepared.
4. The beaches are amazing, but they're not the only thing… Salt, Sun and Sand can be so much fun, but they're also a trifecta for toddler meltdowns. We try to balance our trips: one day out in the sun and the next day we mix it up with something indoors, possibly a pool. It can get really exhausting trekking up and down the hot sand with armfuls of towels, chairs and coolers with young kiddos, so do yourself a favor and take advantage of local historical landmarks, the zoo, or arcades.
5. Fans. I can't stress these things enough. Good, quality sunscreen is something most parents would never leave home without when at the beach, but another equally important item is a battery-powered fan that can clip onto your stroller. Many strollers can get very warm, and keeping a small fan trained on your child when outside is the best way to avoid overheating and also keep the mosquitos at bay.
6. Dining Out. Give in to the iPad/Tablet/Phone. Choose your battles. We get it, it's not how you want to do mealtimes typically… but when you're on vacation you do what you need to do. And if what you need to do is have a nice meal out at a restaurant, it won't kill your kids to have some entertainment.
7. The Car Potty… our kids learned early on that travel meant gas stations. And gas stations meant CANDY AISLES, and once they learned that, they quickly realized that "I gotta go potty" also meant "I wanna go scour the candy section." Keeping a urinal for the boys and a small potty seat in the car is just so helpful.
8. Baby Powder. This is one of the best tips we've ever learned, but a bottle of old-school talcum powder is the absolute BEST WAY to remove sand from your feet.
9. Snack Boxes. No one wants a hangry toddler hanging around. Bento boxes with lots of different toddler-centric finger foods that won't spoil can be an awesome thing to have on hand. Whether it's for your road trip, the beach, the pool, or just to have handy - the snack box proves a valuable asset in keeping sugar lows at bay.
10. Naptime 12-2. The sun is hot between 12-2, so give yourself the opportunity to rest and reset during the height of the day.
We wish you and your little ones only the best this upcoming travel season to Gulf Shores and Orange Beach!