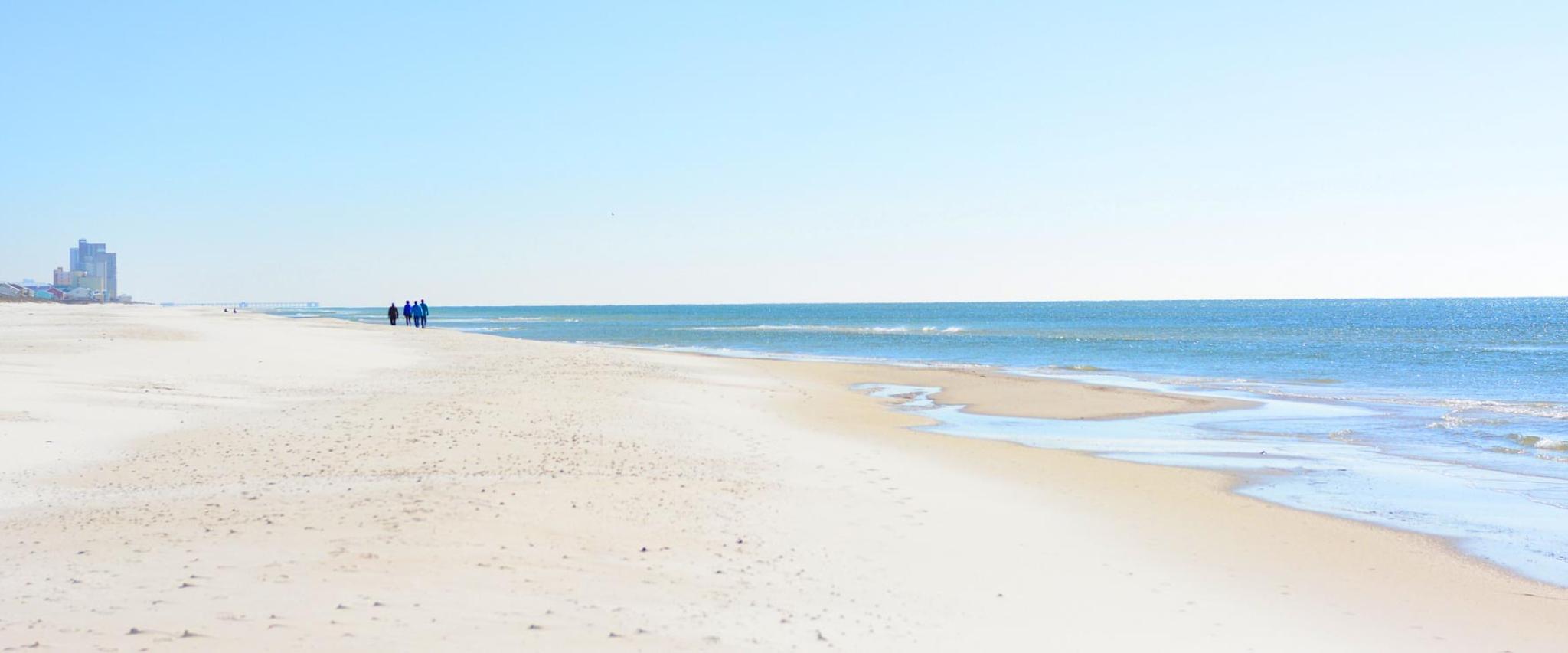 Your Winter Guide to Alabama's Beaches
Dreaming of a winter beach trip? Alabama's beaches are just as spectacular during the winter as they are in the summer.
August 22, 2020
The topography is simply stunning, with gorgeous white-sand shores, natural sea oats and gentle waves washing hues of emerald water against the beaches. Trade your swimsuits and coverups for long-sleeve T-shirts and enjoy the best of Mother Nature on the state's beautiful Gulf Coast.
The average temperature in Gulf Shores and Orange Beach dips into the low 60s during November, with December through February hovering in the mid to low 50s. As Southern winters go, the weather is typically quite mild given the area's subtropical location. Though visitors don't flock to the beaches for endless sun worshiping in the winter season, they find plenty of ways to discover all that Alabama coastal communities have to offer.
Golf and tennis are sports that are easily played year-round in Alabama beach towns. The weather is conducive, and the facilities are numerous. When packing, don't forget the golf clubs and tennis racquets.
There's no better time than winter to pamper tired bodies and spend some time rejuvenating at a salon and spa. Gulf Shores and Orange Beach offer several full-service facilities to do just that!
Charter a boat and put on your angler hat – there are fish to be caught in every season on the Alabama Gulf Coast! No matter if blue-water fishing is your jam or you prefer back bays, you can fish until your heart is content along Alabama's coastal waterways.
Explore and learn about Alabama's coastal history at places like Fort Morgan, Gulf Shores Museum and Orange Beach Indian & Sea Museum. Fort Morgan played a major role in the Battle of Mobile Bay in August of 1864 and also provided an important service during the Spanish-American War and World Wars I and II. Gulf Shores Museum – actually a beach house that pre-dates World War II – revisits local stories of yesteryear via permanent and special exhibits. The Orange Beach Indian & Sea Museum was originally a 1910 schoolhouse, but since 1995 has housed memorabilia that relates to local Native American and fishing heritage.
Although it's chillier than summertime, winter is still a lovely time for hiking and biking through Gulf Shores and Orange Beach parks and trails. Natural beauty is everywhere and there is almost always some wildlife to view, especially when close to the water. The Hugh S. Branyon Backcountry Trail is an awesome place to spend a day enjoying the great outdoors, including 15 trails that are woven through six distinct ecosystems and covering more than 27 miles with paved, scenic paths connecting Gulf Shores and Orange Beach.
Spend the day at The Wharf in Orange Beach where attractions, shopping, entertainment and dining are endless! Don't miss the Ferris wheel, and let the kids indulge in some friendly miniature golf competition.
Of course, Gulf Shores and Orange Beach are full of fun eateries, lots of shopping and so much more. Find your pulse in the midst of a fabulous winter beach trip on the Alabama Gulf Coast.