Debra Coleman Jeter Book Signing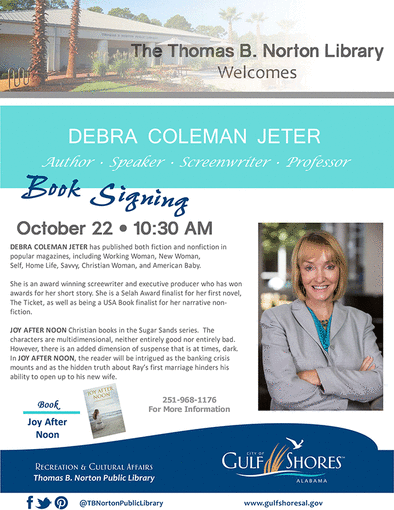 Admission:
Free admission.
The Thomas B. Norton Library welcomes author, speaker, screenwriter, and professor, Debra Coleman Jeter on October 22 at 10:30 am for a meet and greet book signing for Joy After Noon.
She has published both fiction and nonfiction in popular magazines and is an award-winning screenwriter and executive producer who has won awards for her short story. She is a Selah Award finalist for her first novel, The Ticket, as well as being a USA Book finalist for her narrative nonfiction.