Launch Party for Mary S. Palmer's Creative Nonfiction Book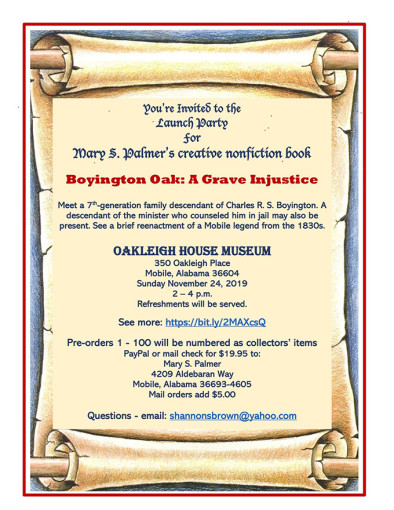 Admission:
Admission and tours will be free. Pre-orders of 1-100 $19.95
You are invited to the launch party for Mary S. Palmer's creative nonfiction book Boyington Oak: A Grave Injustice on Sunday, November 24.
Meet a 7th generation family descendant of Charles R. S. Boyington. A descendant of the minister who counseled him in jail may also be present. See a brief reenactment of a Mobile legend from the 1830s.
Pre-orders of 1-100 will be numbered as collectors' items for $19.95. Refreshments will be served.