Cheers! A Look at Alcohol-Related Objects in the Bellingrath Collection
From: 10:30 AM to 11:30 AM
Bellingrath Gardens and Home
12401 Bellingrath Gardens Rd.
Get Directions
Hours of Operation
8AM–5PM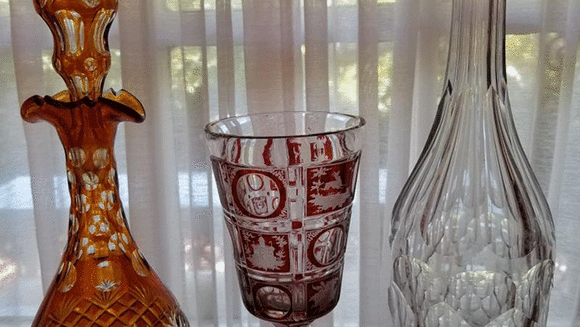 Admission:
Free for members; $14 for non-members; $ 8 for kids 5-12. Free for kids under 5. Reservations requested
According to those who knew her best, Bessie Morse Bellingrath "hated liquor worse than God hates sin." And yet her collection includes a wide variety of beautiful objects created to serve or contain everything from gin to champagne. Displayed throughout the home are case glass decanters, Sheffield wine coolers, a ceramic book disguising a liquor flask and assorted glassware designed to serve an array of wines and liqueurs. Join Tom McGehee as we take a look at these alcohol-related treasures within a teetotaler's collection.