Espionage at Fort Morgan Escape Room
Saturday, Sep 14, 2019 -
Wednesday, Oct 30, 2019
Wednesdays and Saturdays 10am and 2pm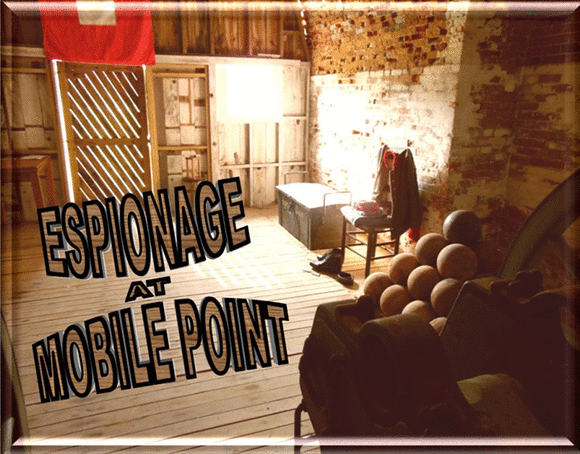 Admission:
$25 per person
It is the summer of 1864 and you are Federal Spies captured by the Confederate soldiers. The Battle of Mobile Bay was one of the most decisive battles of the war. Can you help the union forces understand the defenses of Mobile Bay? Does the fort have an effective method of attack? Your job is to find the defensive map and escape route.
LISTEN carefully! Wise captives have been known to escape. Step back in time to discover your fate.
Build decision-making skills, empower internal communications, and strengthen your team's trust in each other while learning about the Battle of Mobile Bay. This is an ideal experience for sports teams, management companies, yelp groups, social clubs, snowbird groups, wedding parties, tour groups or just a group of friends looking for an adventure.
This experience must be booked 24-hours in advance with a minimum of four people and a maximum of eight people. You will encounter steep stairs, uneven surfaces, wildlife, and natural environment room with no heat or air conditioning. Wednesdays and Saturdays 10am and 2pm.