Fall Outdoor Cascading Chrysanthemums at Bellingrath Gardens and Home
Friday, Nov 01, 2019 -
Saturday, Nov 30, 2019
Daily
From: 8:00 AM to 5:00 PM
Bellingrath Gardens and Home
12401 Bellingrath Gardens Rd.
Get Directions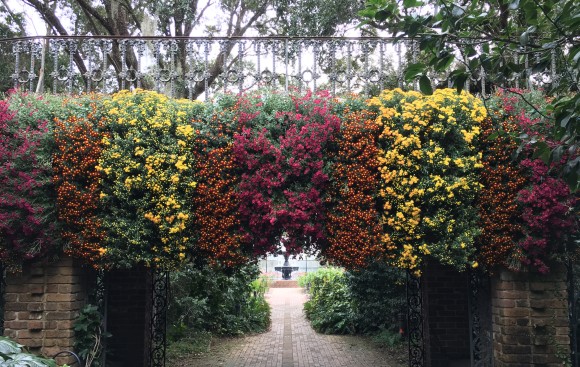 Admission:
$14 for adults, $8 for ages 5-12; free to Bellingrath members and to ages 4 and younger
Mum's the word at Bellingrath in November, when it's time for the 56th annual Fall Outdoor Cascading Chrysanthemums display, the nation's largest outdoor chrysanthemums show.
Hundreds of colorful, four-foot-long cascades of chrysanthemums are hung on bridges and balconies and set out in topiaries, baskets and containers throughout the Gardens. Guests may view thousands of mums in the flower beds in the fall colors of yellow, red, bronze, lavender and white. Beginning Nov. 1, the "Mum Watch" page will provide daily updates on bellingrath.org.
The Southeast Tourism Society has named Bellingrath's Chrysanthemums Show one of the STS Top 20 Events in the Southeast for November 2019.
Bellingrath's Fall Outdoor Cascading Chrysanthemum display takes more than nine months to create and is a true labor of love by Bellingrath's expert Horticultural Staff.