Monarch Walks
Wednesday, Oct 16, 2019 -
Saturday, Nov 16, 2019
Starting: 10:00 AM
Bon Secour National Wildlife Refuge
Get Directions
Hours of Operation
9AM-2PM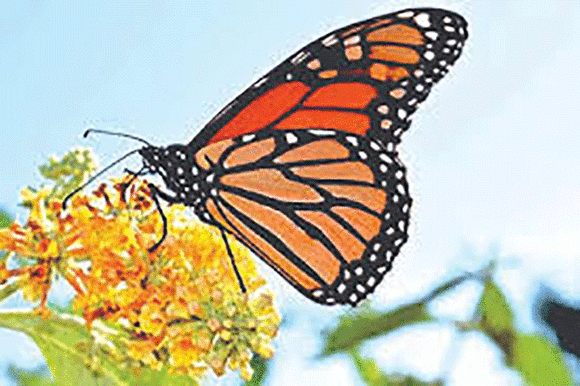 Admission:
Admission is free, but reservations are required.
Join refuge volunteer, Homer Singleton, as he leads participants along the Gator Lake Trail searching for this beautiful butterfly. During the walk, Homer will introduce you to the butterflies which pass through this area, their habitats, and their life cycles. Participants will also be asked to help catch monarch butterflies so that they can receive tags that will allow scientists to track their migration! The walk typically lasts anywhere from 2.5-3 hours and participants should come prepared to walk over two-miles in soft sand with minimal shade. Water and bug spray are highly suggested.
There will be 10 monarch walks, held on Wednesdays and Saturdays starting on October 16 and going through November 16. They will begin at 10am at the Gator Lake Trailhead located off of Mobile Street.
The walks are limited to 12 participants; please call to make reservations at 251-540-7720.
Monarch Walk! dates:
Wednesday, October 16 
Saturday, October 19 
Wednesday, October 23 
Saturday, October 26 
Wednesday, October 30 
Saturday, November 2 
Wednesday, November 6 
Saturday, November 9 
Wednesday, November 13 
Saturday, November 16