Sip, Stretch or Stroll: Yoga in the Gardens
Bellingrath Gardens and Home
12401 Bellingrath Gardens Rd.
Get Directions
Hours of Operation
8AM–5PM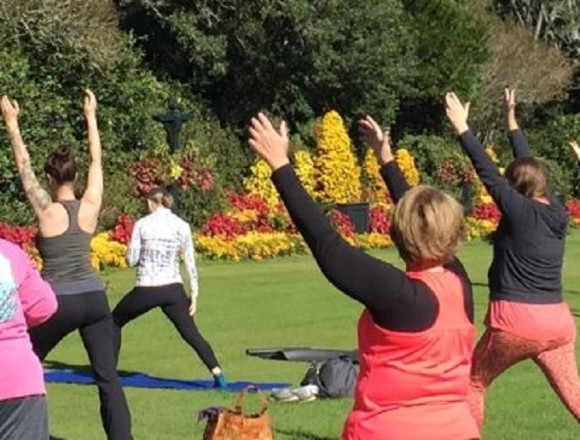 Admission:
Admission is regular Gardens admission and is free to members of the Friends of Bellingrath.
Stroll the Gardens after hours with friends at our first-ever Sip, Stretch or Stroll at Bellingrath! The evening will include complimentary snacks and beverages, access to the Garden, and a yoga session on the Great Lawn.
The yoga class will be from 5:15-6:15pm and will be led by Mary Sergeant, a Fairhope resident who completed her 200 hours of Registered Yoga Teacher Training at Glow Yoga in Mobile. Sergeant teaches a vinyasa (flow) style practice, offering her students a dynamic balance of ease and resistance by inviting them to focus on their breath and allowing it to guide their bodies. Sergeant leads classes at Soul Shina Yoga studios in Fairhope and Daphne as well as Glow Yoga in Gulf Shores and Mobile, The Mill in Fairhope and Genesis Fitness Center in Robertsdale.
The Bellingrath Gift Shop will be open for the evening, with fabulous fall merchandise and free samples of the tasty treats on our shelves. Guests at the Sip, Stretch or Stroll are welcome to take part in the yoga session or may choose to stroll through the Gardens until dusk – or both! We invite our visitors to enjoy a relaxing evening after hours at Bellingrath Gardens and Home.