The 32nd Annual Alabama Coastal Cleanup
From: 8:00 AM to 12:00 PM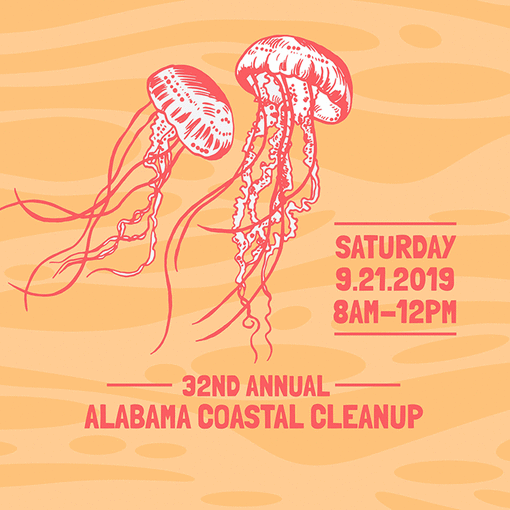 Admission:
Free admission.
Always the 3rd Saturday of September, Alabama Coastal Cleanup, the state's largest one-day volunteer event, returns for its 32nd year on Saturday, September 21.
Residents, visitors, individuals and organizations are invited to "get the trash out of the splash" by picking up trash littering Alabama coasts and waterways from 8am-12pm. Volunteers are needed on foot and on water. Alabama Coastal Cleanup provides a t-shirt and clean-up supplies to participants who collect trash.
For more information, go to our website or call.