Chicago Street Supper Club Dinner
From: 6:00 PM to 10:00 PM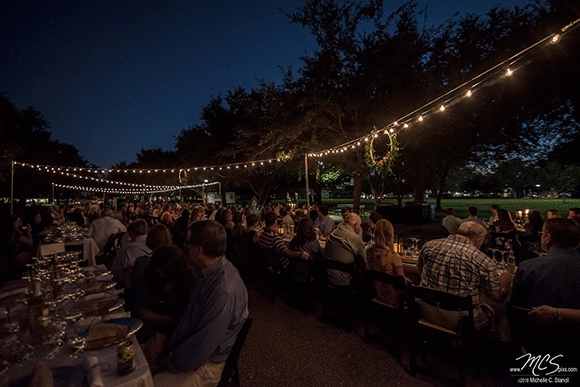 Chicago Street Supper Club is an elegant outdoor dining experience that takes place in the heart of downtown Foley on North Chicago Street, featuring a four-course meal prepared by top local chefs. Every year guests are treated to a well-curated menu that is paired with an amazing selection of wine.
Cocktail hour begins at 6:00 pm, with dinner service to follow at 7:00 pm. Casual cocktail attire is recommended.
The Chicago Street Supper Club is proudly sponsored by Manning's Piggly Wiggly, Wolf Bay Restaurants, Island House Hotel, Riviera Utilities, and South Baldwin Regional Medical Center. (Visit our website to see the complete list of our wonderful sponsors.)
Parking will be available around Heritage Park. Overflow parking will be available just East of Chicago Street.
Seats are limited. Please get your *tickets early!
*Tickets are non-transferable. Any ticket not purchased directly through the South Baldwin Chamber of Commerce may not be redeemable or legitimate. Please beware of fake ticket sales and scams.
You can contact Rachel Spear for ticket information, and she will be more than happy to help.
Ph: 251-943-5550
Email: [email protected]
Admission:
$100 per guest