4th of July Celebration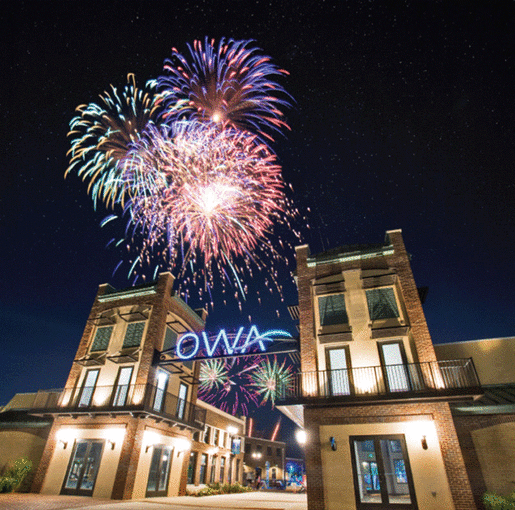 We'll be celebrating Independence Day at OWA with family-friendly activities and live entertainment throughout the property followed by an epic fireworks show at 8:45 pm on July 4th. This marvelous show timed perfectly with music can be seen throughout the entire property. Come early and save your seat for the show of the summer! This is a free event that is open to the public. Social distancing policies are in effect.
Celebrate with a fun day in the streets of Downtown OWA and grab a delicious lunch. Want a little more thrill in your Independence Day adventure? Hop inside The Park at OWA and scream your heart out on Rollin' Thunder, or take advantage of our Non-Rider Ticket and simply enjoy the view!