Cajun Festival and Car Show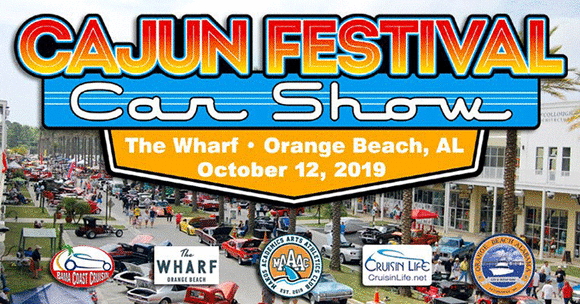 Admission:
Free admission.
The Cajun Festival was created to benefit MAAAC (Makos Academics, Arts & Athletics Club) of Orange Beach and is produced in conjunction with the City of Orange Beach and MAAAC.
Join us for a HUGE Cajun Festival at The Wharf! There will be vendors, food, cars and fun!

The parade cruise will be held on Saturday, October 12, stretching out over 14 miles, and will run from The Wharf, down the scenic beach highway and back. The parade will be escorted by Orange Beach Police to keep it moving. Average parade speed is 20 mph. The lineup will begin at 4 p.m.