GLOWA
Saturday, May 25, 2019 -
Sunday, Aug 11, 2019
Starting: 8:00 PM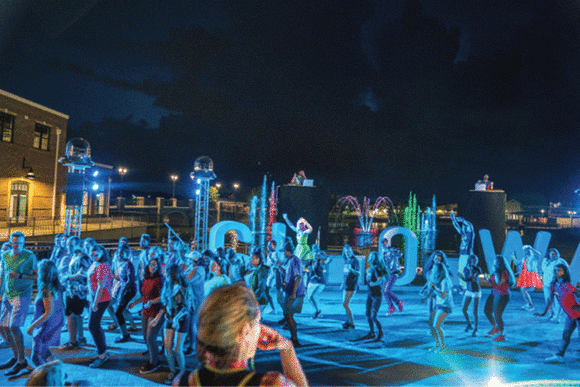 Admission:
Free admission.
Have you heard about the coolest party on the Coast? That's right, GLOWA! This Memorial Day weekend let's light up the night as GLOWA returns to OWA! Get ready to get down and dance as our DJs pump all of your favorite tunes in our very own nighttime block party bash in Downtown OWA. Enjoy hit songs, fun lights, and a one-of-a-kind fountain show during GLOWA. Music, surprises, and a glowin' good time is the best way to celebrate summer for the whole family!
Our family-friendly GLOWA party will be rockin' Wednesdays-Mondays in the summer starting at 8pm. GLOWA and its awesome DJs will take a break on Tuesdays throughout the summer.
Show Times:
Every Wednesday–Monday
May 24 – Aug. 11, 2019
Starting at 8pm
*GLOWA will be performing on Tuesday, June 25, and they will be dark on Wednesday, June 26. 
All events, activities, and show times are weather dependent and subject to change without notice.