LuLu's 20th Birthday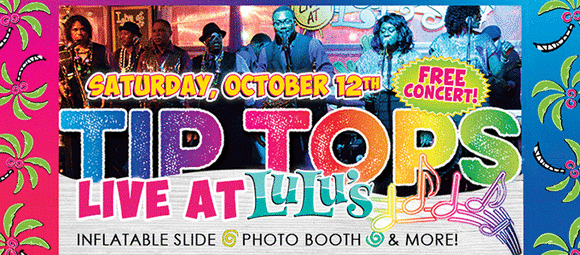 Admission:
Free admission.
Come celebrate LuLu's 20th Birthday AND our fearless leader, Lucy Buffett's, birthday on October 12 – Shrimp Fest Weekend!!!
The Tip Tops will be playing live on the Crazy Sista Boat Stage from 5-9pm to wrap up an awesome year of celebrating 20 years of LuLu's!
It wouldn't be a birthday party without free cake, photo booth, inflatable slide, and fun giveaways! Be sure to enter the $250 lulu's gift card raffle when you arrive!