Murder at Mama's Dinner Theatre
Tuesday, Jan 19, 2021 -
Tuesday, Jul 27, 2021
From: 6:00 PM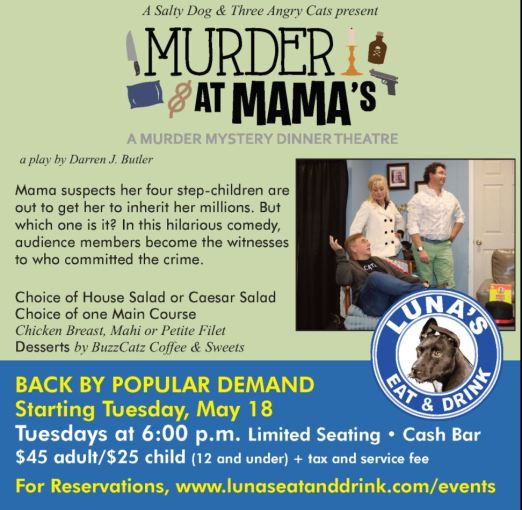 Admission:
Tickets are $45 for adults and $25 for children 12 years and under.
Murder at Mama's Dinner Theatre is a murder mystery comedy. Mama suspects her four step-children are out to get her to inherit her millions. But which one is it? In this hilarious comedy, audience members become the witnesses to who committed the crime.
Dinner service begins at 6 p.m.
The show starts at approximately 6:45 p.m.
It ends at approximately 8:45 p.m
Call Luna's Eat & Drink at 251-980-5862.