Reelin' In The New Year – New Year's Eve Street Party
From: 5:00 PM to 12:00 AM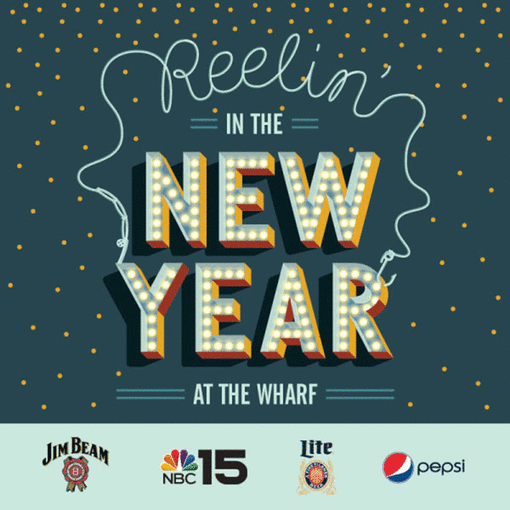 Admission:
Admission is FREE; Various kids activities range $5-$10
2020 is roaring in and we are here to revel in it with fireworks and excitement! Come celebrate this magical new year with us at our annual New Year's Eve Street Party on Main Street and Marlin Circle! Let's ring out the old, and ring in the new with live entertainment, family-friendly, and adult entertainment all night long, then uncork the bubbly at midnight as the marlin drops and our grand fireworks show lights up the night sky! Eat, drink and be merry! Resolutions are for the start of the month. Give yourself one last excuse to let loose!  
Entertainment:
Travis Clark Band: 7 - 9pm
Jason Jones Band: 9pm until midnight.
Kids activities (5pm-9pm): mechanical bull, rock wall, bouncy house, surf stimulator, face painting ($5, $7, and $10)
Fireworks and Marlin Drop at midnight! Main Street is the best viewing spot for fireworks.