The Orange Beach Grand Slam
Thursday, Jun 13, 2019 -
Saturday, Jun 15, 2019
Saturday, June 15; Weigh Scales open from 5-8pm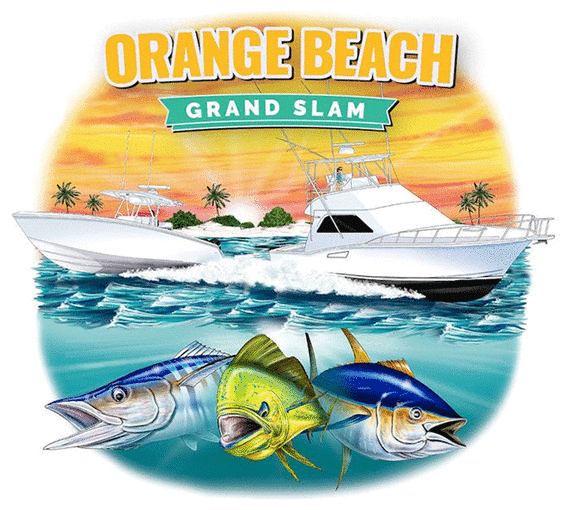 Admission:
Free to spectators.
The Orange Beach Grand Slam is a hybrid of the fun camaraderie and fishing techniques of vintage Gulf Coast Big Game Tournaments, combined with a new exciting format for both sport-fishing yachts and today's center consoles. Both divisions are designed for fun fishing with family and friends in a less stressful environment (with less financial commitment) while enjoying the best the Gulf has to offer. The tournament is restricted to trolling with dead-bait and artificial lures.
Tuna, wahoo and dolphin gamefish; and catch and release including blue marlin, white marlin and sailfish are the targeted species of the general entry fee. There are also optional jackpots for the largest gamefish and catch and release.
Fishing begins early on Thursday and ends Saturday evening with weigh-in at The Wharf.