The Orange Beach Open Fishing Tournament
Thursday, Jun 10, 2021 -
Saturday, Jun 12, 2021
June 10, 2021 at 11:00 AM to June 12, 2021 at 7:00 PM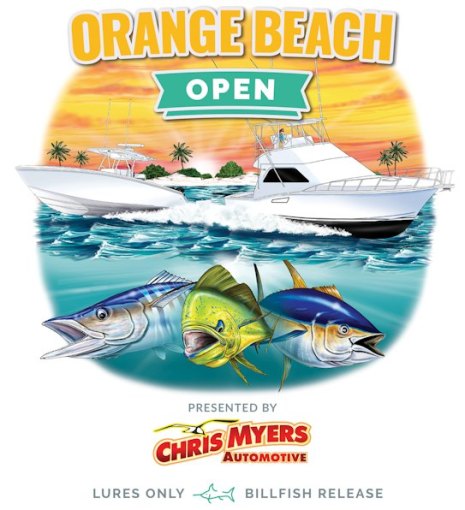 Admission:
$3,000 per boat / Free to spectators
As you make plans to attend this event during these confirmed 2021 dates, we will update this section with more details as soon as we learn of them. Meanwhile, last year's details are included below for you.
The Orange Beach Open tournament is designed for fun fishing with family and friends in a less stressful environment while enjoying the best the Gulf has to offer.
The tournament is restricted to trolling with dead-bait and artificial lures. The species are Tuna, Wahoo & Dolphin gamefish and video-recorded catch & release Billfish. Optional Jackpots are available for gamefish and catch & release Billfish.
Fishing begins early on Thursday and ends Saturday evening with weigh-in at The Wharf Marina. Boats may depart from Panama City to Mobile. Click here for more information about the 2020 Rules, schedule, etc.
Five Simple Things to Know
1. It's all about old-school fun. Good times and memories. Friendly camaraderie and the fishing techniques of vintage big game tournaments combined into a fun weekend. All of us recall those good relaxing times where the best memories are created.
2. No Live Bait. Period. Trolling with lures and dead bait only.
3. It's no-kill. All Billfish are released. Video required.
4. Strategy pays. Combinations win. Weigh-in one of each species of an eligible gamefish and then boost your standings on the leader board with a verified billfish release video.
5. The Orange Beach Open. An authentic, family-friendly tournament experience with reasonable entry fees hosted by the team best known for the most entertaining and creative tournaments on the coast.