LuLu's Annual Tropical Re-union Wedding Vow Renewal Ceremony
2:00 PM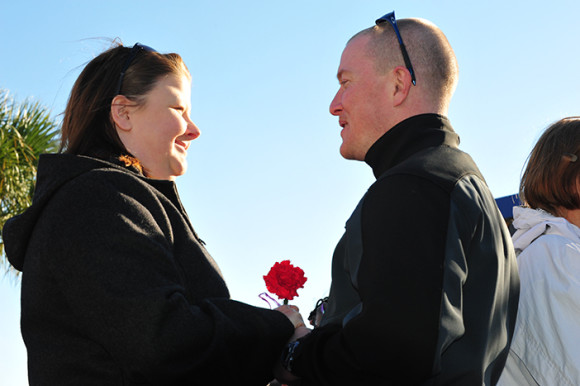 We anticipate this event occurring around these estimated dates. Once we learn the confirmed dates, we will update this page. Meanwhile, read about last year's event details below.
A Tropical Re-Union Wedding Vow Renewal Ceremony is definitely the most unique present you could give your spouse for Valentine's, and it's FREE. Couples can renew their wedding vows at LuLu's restaurant in Gulf Shores, AL on Saturday, February 14, at a 2 pm complimentary wedding vow renewal ceremony. Arrive a little early to settle in and stay for the fun.
Couples will enjoy a romantic afternoon on LuLu's private sandy beach with a champagne toast, wedding cake, flowers for the brides and a customized commemorative wedding vow renewal certificate. Prizes will be awarded to the couples who were married the longest, shortest, and who are dressed the most festively.
We are asking couples to pre-register so that we can have the certificates ready before the event.
LuLu's Annual Tropical Reunion Vow Renewal! Free Wedding Vow Renewal Ceremony on LuLu's Gulf Shores' own beach.
Flowers for the Brides
Wedding Cake
Champagne Toast
Photos
Certificate of Renewal
Prizes for the Best Dressed, Longest Married, Shortest Married