JoJo Pres
Flora-Bama Lounge & Oyster Bar
Get Directions
Hours of Operation
11AM-3AM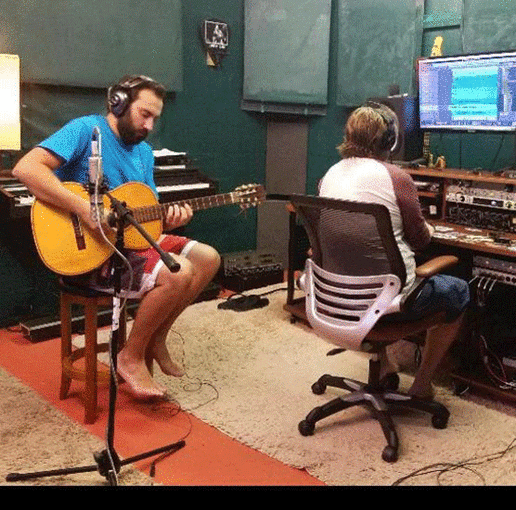 Admission:
Cover charged.
Jonathan Newton, Preston Stanfill and Derek Jones are JoJo Pres. They will be performing on the Tent Stage.
Previously touring with Crystal Shawanda, he played at the Flora-Bama a few times while passing through.
"I had been to the Frank Brown International Songwriters Festival and we played a gig or two there, and I realized what a supportive music community this was. I got offered to come over and play a gig with Jason Justice, and I never left," Newton said.
Now, Newton's music card is full, playing gigs as a guitarist for many of his fellow musician friends, fronting the JoJo Pres band with Preston Stanfill and Derek Jones, and producing music with Nick Biebricher in the studio at Sandy Roots Productions. But when it comes to the stage, Newton had reservations about leaving the supporting role of guitarist to step in front of the mic.
"I've really had to learn how to be a frontman. I've always been more comfortable with my guitar off to the side. I still get nervous in front of the mic. As the frontman, you are the nerve between the band and the audience. You have to make that connection between the two to make it a good show. Being a comedian and Mr. Personality isn't my thing, so I've had to work hard to learn how to lead the audience and the band," he said.
Newton must be doing something right. His band JoJo Press is one of the most sought after three-piece bands on the coast, and Newton attributes that to the chemistry he has with his bandmates.
"Usually with a three-piece band, you'll get an acoustic show, but with Preston and Derek being such strong musicians and me being used to lead guitar, we are able to provide a full band experience. We mesh well together and know how to play off one another," Newton said.