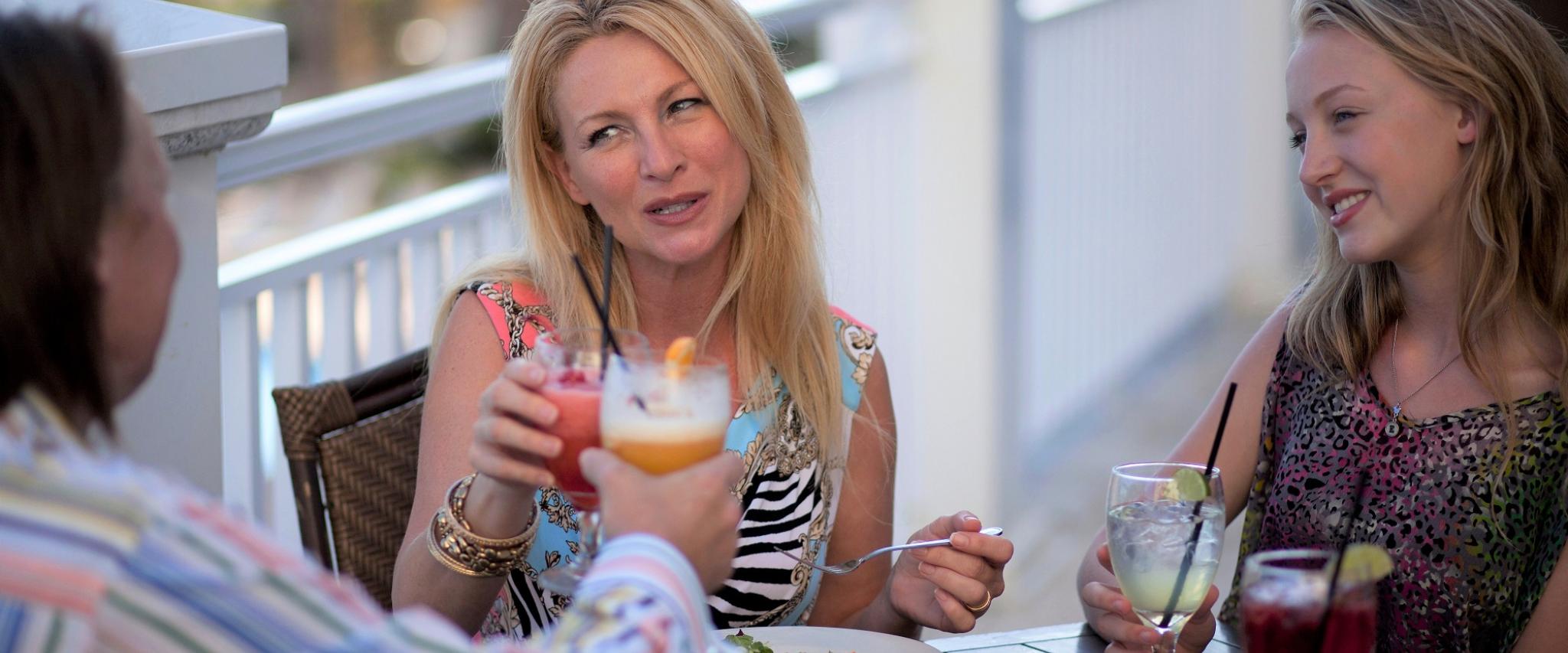 Fantastic 40 Beach Birthday
Gulf Shores & Orange Beach
Haven't you heard? The 40s are the new 30s! That means you're primed and ready for a 40s birthday beach getaway in Gulf Shores and Orange Beach. This is the year you'll hear your friends say they really "came into their own." We're inviting you to do the same on Alabama's white-sand beaches. Not sure what that means? It means doing what makes you happy. We've got a few ideas in our Fantastic 40 birthday itinerary that'll help you kick-start your beach birthday weekend and make it unforgettable.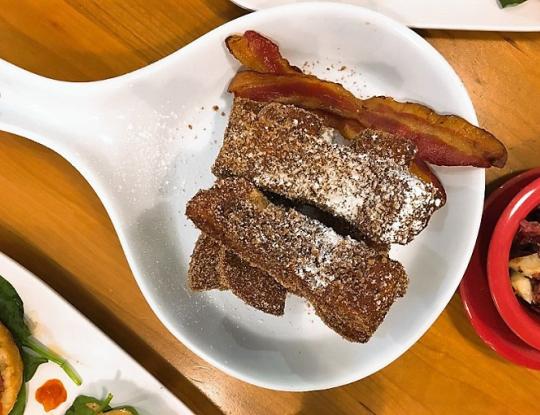 Breakfast
Today it's about indulgence. Savor your birthday and savor the flavors of a delish breakfast at The Ruby Slipper Café in Orange Beach. Toast your day with a Morning Margarita. Sip on a cocktail of agave tequila blanco, fresh seasonal juice and triple sec. Follow it up with French Toast Batons and an order of heavenly Pig Candy Bacon.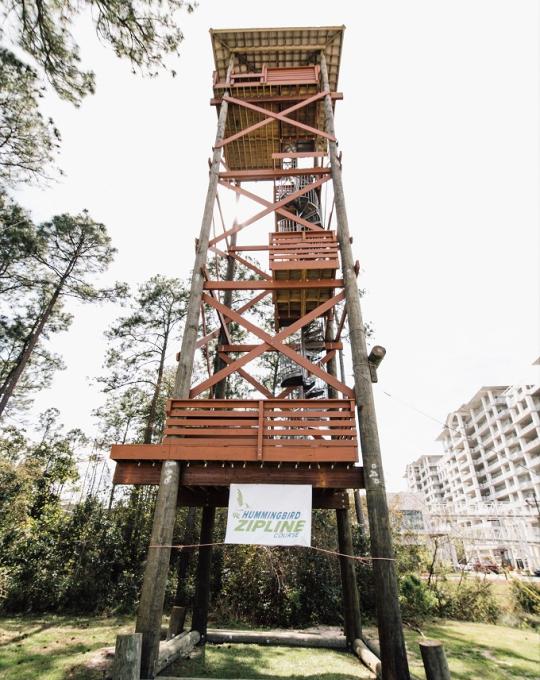 Morning
Get your adrenaline pumping with a ride on the Hummingbird Zipline at The Wharf. With more than 6,000 feet of flying fun, it's Alabama's longest zipline course.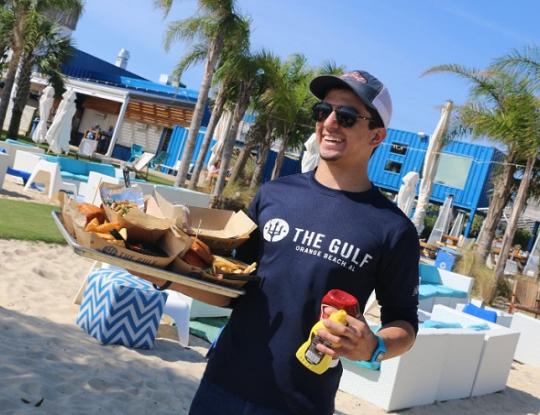 Lunch
Follow up an exhilarating activity with breathtaking views of Alabama Point at The Gulf. Made entirely of shipping containers, The Gulf is a unique spot to relax and enjoy the company of your closest friends.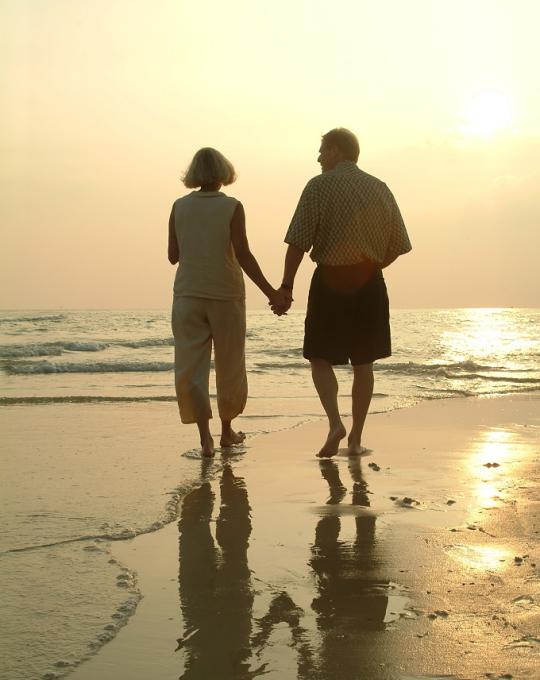 Afternoon
Take time to relax and reflect with an afternoon on the beach. Grab your beach towel and your favorite book and spend a few hours in paradise.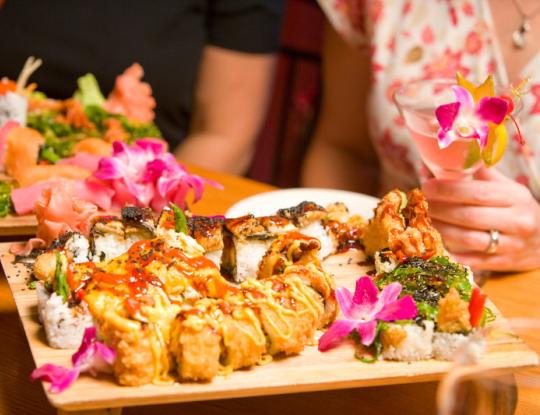 Dinner
Take a scenic drive down Highway 180, also known as Fort Morgan Road, to Coast Restaurant at The Beach Club. This casual-but-upscale restaurant offers views of the Gulf and will satisfy your seafood craving. In fact, Coast offers a complete sushi menu.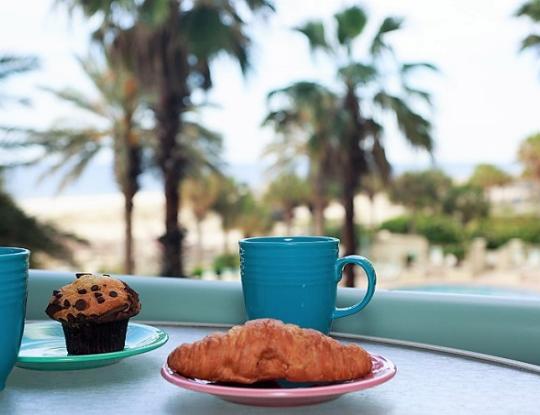 Breakfast
Enjoy coffee on your balcony and relish the views of the beach and the sounds of the surf. Take it easy this morning. Okay, take it easy until it's time to head out for your action-packed day.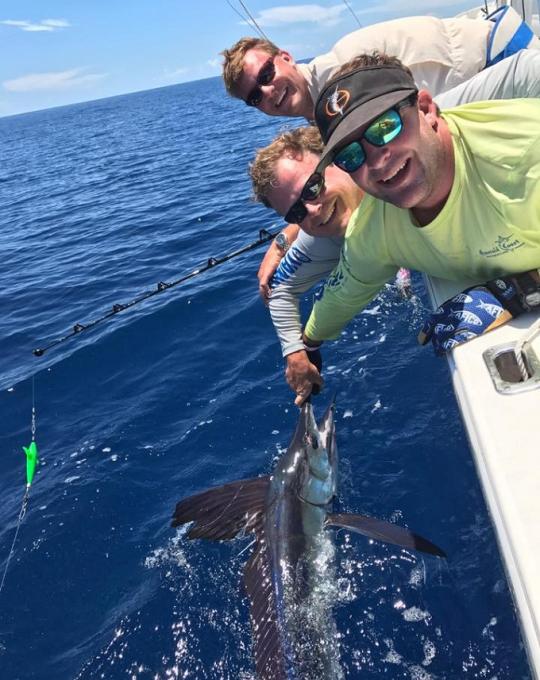 Morning/Afternoon
Now that you've had your coffee, make your way to the marina for an Orange Beach charter fishing trip! Bring home a souvenir of fresh-caught fish and fun memories. You can opt for a four-hour charter or go all out with a full-day deep sea fishing trip. It's your birthday. The choice is yours!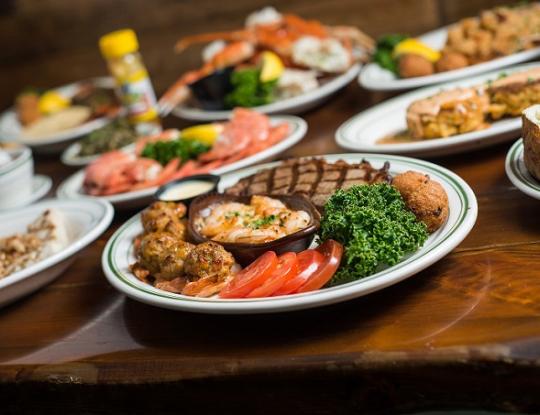 Dinner
Wow! What a day! Wrap up your birthday weekend at Original Oyster House in Gulf Shores. The Original Oyster House has been a vacation tradition for more than 35 years. It's seen its share of birthdays and knows exactly how to celebrate. Get your seafood fix with house specialties like the Pleasure Island Stack: fried green tomatoes piled high with blackened white fish and topped with parmesan cream sauce and popcorn shrimp. Top off your birthday dinner with a slice of peanut butter pie. You're only 40 once. Enjoy it!