Camp David Beach House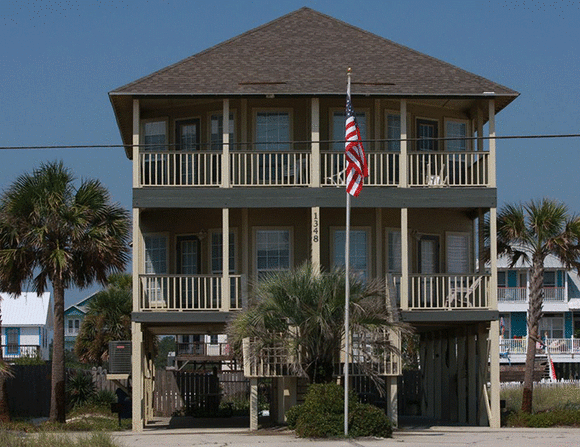 Camp David Beach House is a beautiful duplex with private pool and great view of the soft, white-sand beaches of the Alabama Gulf Coast.  Each side of the duplex has 3 bedrooms, 2 baths, fully furnished with fully equipped kitchen with stainless steel appliances, microwave, washer/dryer, grill, 3 TV's including a 50" flat screen in living room, DVD/Blu-ray player, Wi-Fi, Jacuzzi bathtub and three private porches. Too many amenities to list; call for more details.
Each side sleeps 8, or rent the entire house & sleep 16.
The minimum age for renting this house is 30 years.
Rental Type:
Owner-Managed
Other Amenities:
Bath House
Three-Bedroom
Owner-Managed