2019 Blue Marlin Grand Championship of the Gulf
Wednesday, Jul 10, 2019 -
Sunday, Jul 14, 2019
July 11: 7PM Boat Show Opens; July 12: 11AM Boats Depart: July 13: 4PM Boat Show Opens; July 13 4PM Boat Show Opens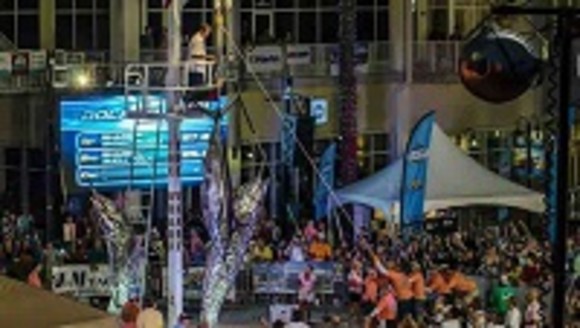 Admission:
Free to spectators. $2,500 nonrefundable entry deposit. Balance of entry fee ($7,500) must be paid by June 30, 2018.
So, what makes the Blue Marlin Grand Championship of the Gulf such a special event? Here's your answer. The over-the-top weigh-in experience appropriately billed as "the greatest show in sportfishing."
Unlike any other tournament, you and your team are the stars of the show, and will experience the kind of V.I.P. "rock star" treatment you will find nowhere else. The BMGC has been recognized as one of the Top 20 events in the Southeast
There are many opportunities for the public to attend this event and join into the fun.
Wed. July 11:   7 p.m. Wharf Street Party and Billfish Boat Show
Thu. July 12:  11 a.m. Boats depart from the Wharf Marina
Fri. July 13: 4 p.m. Sponsor Village opens along with Billfish Boat Show; 5 - 7 p.m. Weigh-in
Sat July 14 : 4 p.m. Sponsor Village opens along with Billfish Boat Show; 5 - 10 p.m. Weigh-in; 10 p.m. Announcement of Tournament Champions
Future Dates:
2020 July 15 - 19
2021 July 14 - 18
2022 July 13 - 17