2019 Kaiser Realty by Wyndham Vacation Rentals Coastal Half Marathon and 5K Run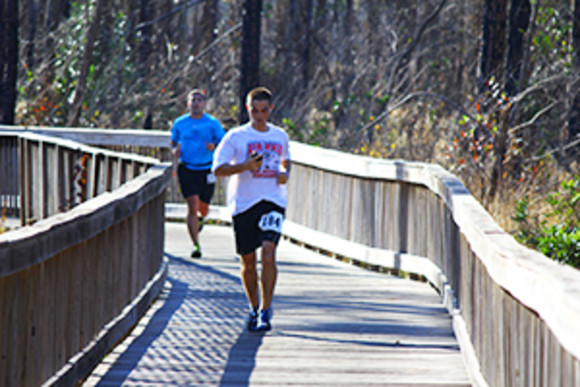 Admission:
Half Marathon $60.; 5k $35.; 1mi Fun Run $15. prices increase closer to date.
*As you make plans to attend this event during these confirmed 2019 dates, we will update this section with more details as soon as we learn of them. Meanwhile, last year's details are included below for you.*
Join us for the 12th Annual Kaiser Coastal Half Marathon, 5k and One Mile run!
Shed your turkey with us at the beach on the Saturday after Thanksgiving. Bring the whole family to enjoy the weekend on Alabama's beautiful Gulf Coast. From a one mile fun run to a 5k run to a half-marathon, there is a distance for everyone. Enjoy running on the peaceful, scenic paved trails through Gulf State Park, Gulf Shores and Orange Beach, then join us for the post-race party at the Orange Beach Sportsplex with great food and drink, Gulf Coast style!