2019 Sweetheart 5k, Sea Turtle 1/2 Marathon and Sweetheart 1 Mile Fun Run
From: 8:00 AM to 12:00 PM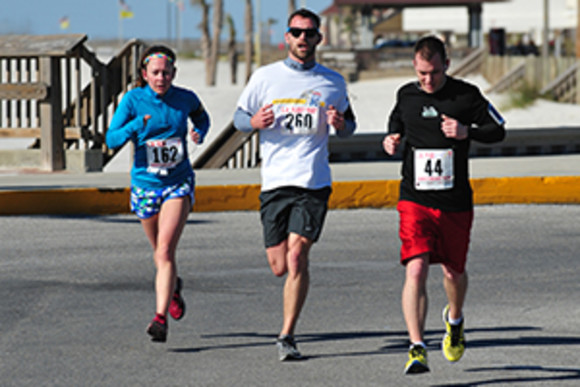 Admission:
Pricing varies, please check website for complete details.
Come join us for a fun-filled morning at The Hangout on the beach. Our course borders the lagoon heading out and returning along the beautiful Gulf of Mexico to The Hangout with mile splits and water stops.
Select from 1/2 marathon, wheelchair 1/2 marathon, 5K run, 5K walk, or 1-mile kid's run. USATF certification courses 5K: AL09004JD and ½ marathon: AL14004JD.
T-shirts will be given to the first 800 registrants with awards three deep. There will be a great post-race party with refreshment and live entertainment.
For more information call Ginny Barnas at 251-747-7232 or email [email protected]