Discovery Day at The Estuarium at The Dauphin Island Sea Lab
From: 10:00 AM to 2:00 PM
The Estuarium at The Dauphin Island Sea Lab
Get Directions
Hours of Operation
9AM-6PM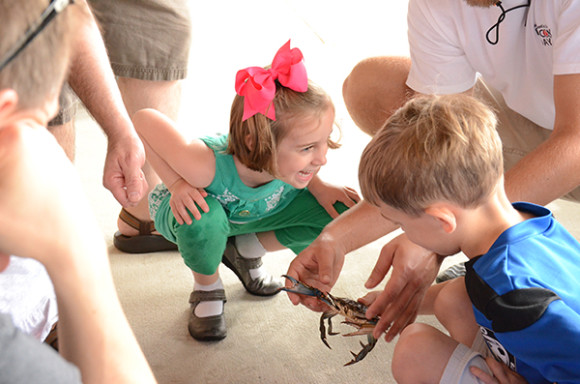 Admission:
Free admission for children under 18 years old. Reduced adult admission.
Make plans with your family to join us at the Dauphin Island Sea Lab for Discovery Day.
Discovery Day takes advantage of all the resources on the Dauphin Island Sea Lab's campus, from The Estuarium to our Research Facilities. Visitors will also have a chance to tour our research vessel Alabama Discovery.
Touch tanks, arts and crafts, and interactive exhibits create an amazing learning experience for all ages. Our marine scientists and graduate students will be on hand to answer your questions and share their ongoing research projects.
Discovery Day is from 10 a.m. until 2 p.m. Admission is free to all exhibits outside of the Estuarium. Adults will pay a reduced admission to the Estuarium. Children receive free admission to the Estuarium.