Gulf Shores Vacation Rentals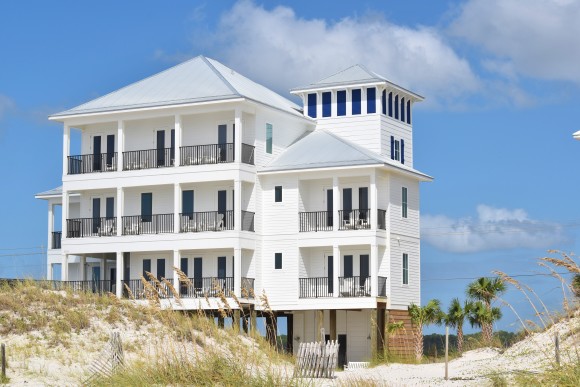 Gulf Shores Vacation Rentals specializes in Big Beautiful Beach Houses for family reunions, teams, church/corporate retreats. Most homes are beachfront or have a private pool, many homes have elevators.
Most of our vacation rentals are in the area of Gulf Shores called West Beach, close to the center of Gulf Shores, but away from condos and crowds. They are perfect locations for having all our your people under the same roof, with larger gathering spaces with space for everyone to eat or meet together.They also have nice private spaces with lots of private bedrooms and baths, and don't forget multiple laundries so you can be ready to get out and compete again the next day.  
Most of our Gulf Shores beachfront or gulfview beach houses or vacation rental duplexes have pools, access to Little Lagoon, or both.
We have some very large properties that are ideal for corporate or church retreats, golf groups or for teams in the area for tournaments and championships like the summer baseball World Series.
Please have a look at our website www.GSVacationrentals.com. If you see something you like, you can book online at your convenience, or contact us with questions at 877-747-4787 or at [email protected]
General Amenities

Pets allowed
Wheelchair accessible
Wi-Fi
Features
Rental Type
Lodging Amenities

Barbeque Area
Beach Front
Boat Parking
Gulf View
Kitchen/Kitchenette
Off the Beach
Outdoor Pool
Other Amenities

Four Plus Bedroom
Rental Agent