Ice Skating Rink
Friday, Nov 16, 2018 -
Sunday, Jan 13, 2019
From: 10:00 AM to 10:00 PM
Front parking lot next to Sand Dollar and the Fire Station
Get Directions
Hours of Operation
10AM-10PM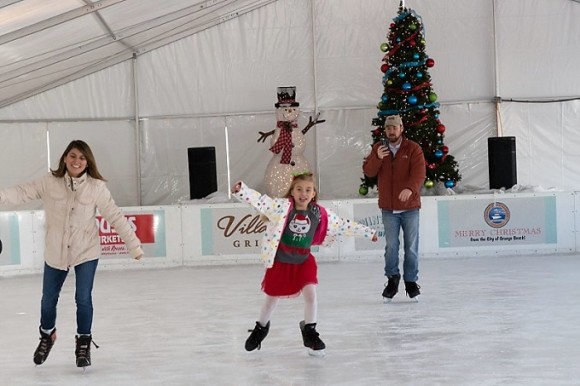 Admission:
$10 to skate (including skate rental)$13 for skating and ferris wheel combo $80 frequent skater pass (10 skates)$3 for a pair of socks
Let us bring winter to you. Grab a pair of skates and glide, spin, or fall into the season. Share this unique experience with family and friends. Plan a date night! Whatever the occasion, coast on blades with us along the coast. Nov. 16 - Jan. 13, Regular hours: Monday-Sunday 10 a.m. - 10 p.m.
*November 26 – December 18:
Mon-Fri: 4 – 10 p.m., Sat-Sun: 10 a.m. – 10 p.m.
*January 1 – 13: Mon-Fri: 4 – 10 p.m., Sat-Sun: 10 a.m. – 10 p.m.
*Ice Skating Rink will be closed on Thanksgiving Day and Christmas Day.
*Christmas Eve we will close at 4 p.m.
*New Year's Eve: 10 a.m. - midnight
Cost: $10 for skating includes skate rental; $13 for skating and Ferris wheel; $80 for frequent skater pass; $3 for a pair of socks.
For birthday party information contact 251-224-1000 or [email protected]