Music at Meyer Park featuring Amanda Shaw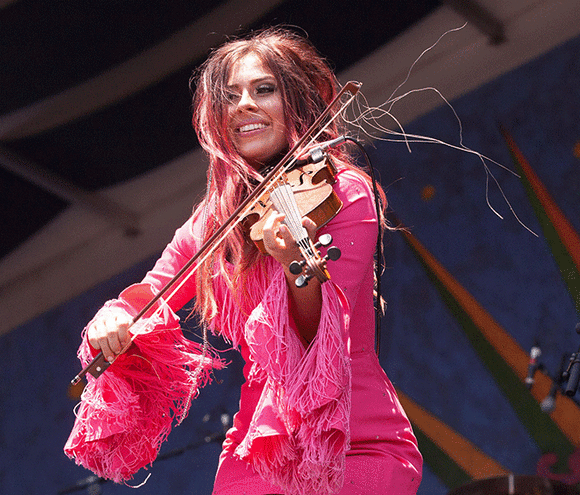 Admission:
All Music at Meyer Park concerts are free to the public.
Amanda Shaw will take over the stage on April 11. Mix a little bit of country and Cajun, with a touch of Rock-n-Roll and Blues, and you have a funky Louisiana flavor that fiddler and singer Amanda Shaw brings every time her high heels dance across a stage. Amanda's passion for her culture is evident in the diverse blend of music she creates with every note she plays. Amanda's award-winning music and high-energy performances with her band, The Cute Guys, produce a unique balance of mainstream harmonies with grassroots charm. She continues to master her technique by putting a personal Louisiana twist on performances at festivals and events around the world – locally, regionally and internationally.