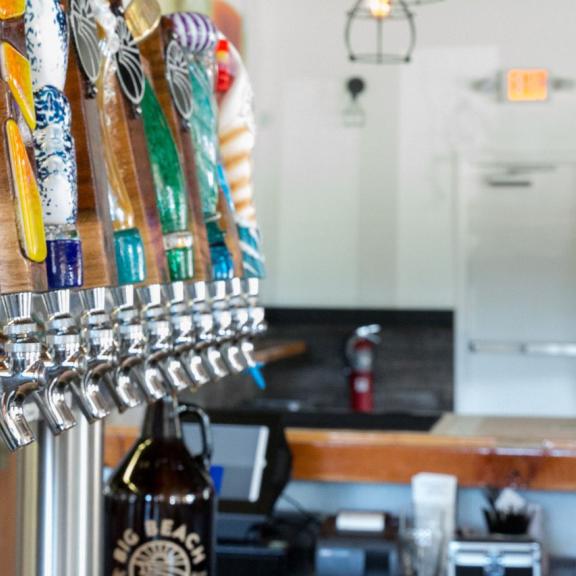 6 Cocktails Locals Love to Sip On
Gulf Shores & Orange Beach
May 28, 2021
Many of our locals have had a glass or two (or three or four…you get it!) of nearly every cocktail in Gulf Shores and Orange Beach. While most of our restaurants and bars serve delicious hand-crafted cocktails, these are the six drinks locals love to sip on when dining on the Alabama Gulf Coast.
Charred Pineapple Margarita at OSO at Bear Point Harbor
The perfect blend of spicy and sweet, the Charred Pineapple Margarita is the cocktail locals enjoy sipping on while watching sunsets and listening to live music at OSO at Bear Point Harbor. This savory drink contains a charred pineapple, habanero peppers and top-shelf tequila over ice, topped with salt and lime.
The Burgreen at Fisher's Upstairs
If you haven't already guessed, tequila is a popular liquor on the Alabama Gulf Coast. At Fisher's Upstairs at Orange Beach Marina, The Burgreen has become the favorite non-margarita tequila drink for locals. Along with tequila, this drink calls for a refreshing mix of maraschino liqueur, grapefruit, lime and demerara.