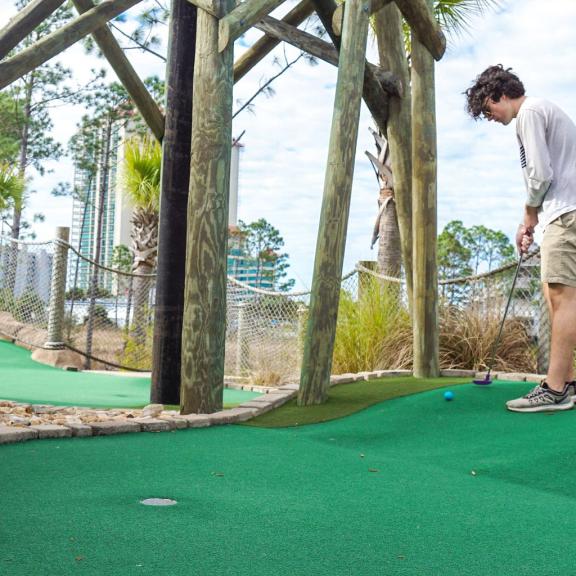 10 Cheap & Free Things To Do
In Gulf Shores & Orange Beach
3. If you're in Orange Beach, visit the Orange Beach History Museum. Built in 1910, it was originally a schoolhouse before becoming a museum. Inside, you'll discover memorabilia and artifacts about the local history of Native Americans and the fishing industry. Admission to the museum is free.
4. While visiting museums, check out the Gulf Shores Museum, which offers an inside look into the town's history. It hosts a variety of both permanent and rotating exhibits. Admission is free.
Cheap Things to Do
7. Mini-golf is the ultimate vacation activity, and here at the beach, we have several themed courses for you to enjoy. The putt-putt spots in the area charge around $5-$12 per person to play, and many offer added amenities like snack bars and arcades.
8. Cast your line at the Gulf State Park Fishing and Education Pier. Guests can access the pier and a daily pier fishing permit for just $10. You can bring your own gear or rent a rod and reel for four hours for $10. If you don't want to fish, you can visit the pier for only $3 and sightsee.