Couples benefit from romantic getaways, even if it's just for a few days
Traveling gives you a chance to rekindle excitement and happiness, seek adventure, and escape the routines of everyday life. Gulf Shores and Orange Beach can bring you all these things and much more. Turquoise water, sugar-white sand, and a variety of activities, shops, and restaurants make the Gulf Shores and Orange Beach area an excellent getaway choice for couples.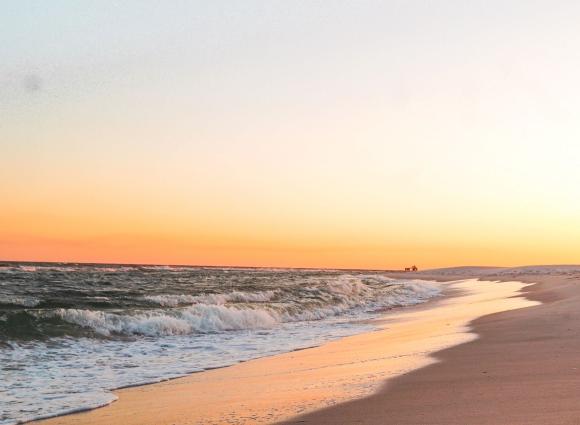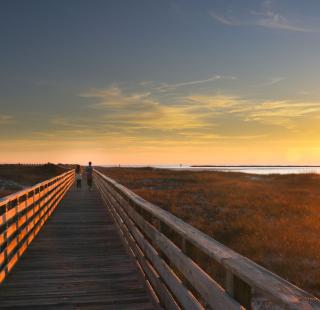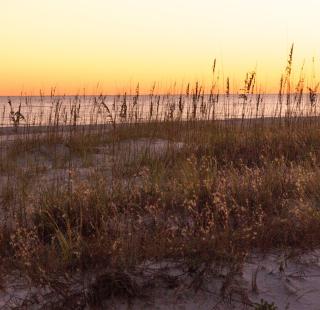 The Perfect Place to Reconnect
Spending time on the beach isn't the only romantic activity in Gulf Shores & Orange Beach. There are many other activities to fill your time. Music fans can visit during the summer to see huge artists that perform at Concerts at the Coast. If you love golf, there are 15 area courses to choose from. Nature lovers have many options for land-based adventures. You'll also find attractions, art and museums, and shopping and dining. If you want something more unique to top off your couples getaway, try a hot air balloon ride or helicopter tour. You can also plan your trip around one of the local festivals. Start planning your itinerary and surprise your significant other with a vacation filled with romantic activities, stunning views, and beautiful beaches. 
Couples Getaway Activities in Gulf Shores & Orange Beach, AL
See how a trip to Gulf Shores & Orange Beach, Alabama can make for a treasured romantic retreat! Follow one couple through the perfect day together on the beautiful Gulf Coast of Alabama.
What to Do During Your Gulf Coast Couples Trip
The main attractions in Gulf Shores and Orange Beach are the white-sand beaches and stunning turquoise water. Our many water activities give you endless ways to enjoy the area:
Boat tours and dolphin tours – Day tours offer wildlife sightings, fishing opportunities, and diving. On the other hand, evening tours are geared more toward a traditional romantic ambiance. At sunset, enjoy a meal and epic views while you cruise the turquoise waters with your partner.
 
Water activities – If you prefer to find a rental or excursion and head into the waves, you can select from paddle boarding, kayaking, Jet Skiing and parasailing. Some of these may be a bit too action-packed for some couples, but others will love to experience the thrills along with their significant other.
 
White sand beaches & nature – Gulf Shores and Orange Beach have miles of shoreline for couples to explore. If you love nature and want to go hiking, wander the quartz-grain expanses and look for wildlife or shells. You'll also have the opportunity to discover the diverse ecosystems in the area. A sunset walk is an ideal way to end the day.
Where to Stay During Your Gulf Coast Couples Trip
With over 18,000 rooms and many types of accommodations, you have choices that fit a variety of budgets and lifestyles when you visit Alabama's Gulf Coast. If you're an outdoorsy couple, bring your RV or tent and set up a camping spot near the beach. For the luxury experience, select one of the beach resorts in our area, featuring all-inclusive options that cover your dining, activities, and entertainment for the whole vacation. If you are looking for a charming cozy getaway try a bed & breakfast.

There are plenty of hotels, beach houses, and condos in Orange Beach and Gulf Shores. Select your preferred amenities, like pool, pet-friendly, beachfront, tennis court access, and more. If you're staying for any extended time, want more space, or prefer to do your own cooking, rental homes and condos are a wonderful option and will keep couples satisfied. No matter what accommodations you'll need, we'll have the perfect fit for a romantic getaway in Gulf Shores & Orange Beach.
An Ideal Spot for a Beach Honeymoon
If you are looking for a relaxing, secluded place to unwind for a honeymoon, newlyweds flock to Gulf Shores and Orange Beach as a location that checks all post-wedding boxes. Whether you are looking to relax on the beach all week, have water adventures, enjoy a dolphin cruise, treat yourselves to couples spa packages, or discover nature through one of our great hikes, Alabama's Gulf Coast has the perfect romantic backdrop to make your honeymoon memorable. In addition, consider hosting a destination wedding in Gulf Shores & Orange Beach so that all of your friends and family can enjoy the beautiful white-sand beaches with you!
Everyone has their own idea about what makes the perfect couples getaway. The good news is whether you want a weekend of romance or a weekend of adventure, you can find both when you Keep On Summering on Alabama's beaches. Fill your days relaxing on the beach and your nights indulging in decadent desserts. Do as little or as much as you'd like and connect with the one you love.
 Receive vacation information ideal for couples.
Get Inspired for Your
Couples Getaway