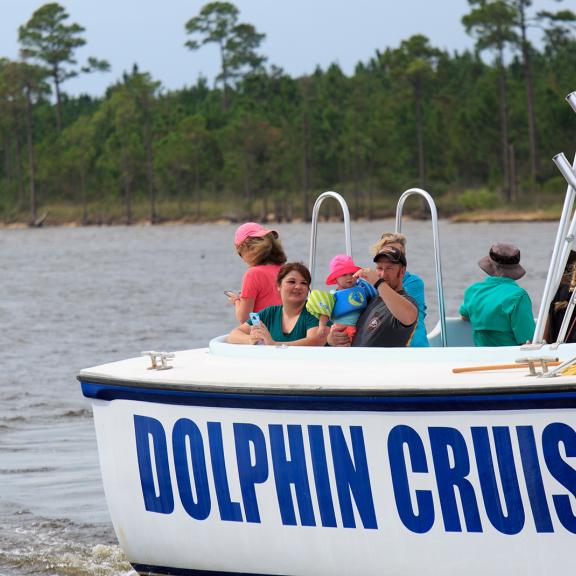 Accessibility is a Driver for Today's Meeting Planners
Meetings come in all shapes and sizes, so it's important to ensure your event is fully accessible for everyone.
December 5, 2019
Check out some of the below properties and activities that offer accessibility in Gulf Shores and Orange Beach.
Lodging
Several wheelchair-friendly lodging options can meet your needs in Gulf Shores and Orange Beach. Some hotels and condos offer roll-in showers as well as chair lifts in pools and hot tubs. Gulf State Park has ADA-compliant cottages and campsites and provides trails that are paved and accessible for those using mobility devices such as wheelchairs.
Schedule some downtime for your attendees at the beach! For a small fee, you get all-day, up-close parking, making it easy to unload your gear. The wide concrete paths and beach mats make it easy to maneuver on and off the beach for people of all ages and activity levels.
Bon Secour National Wildlife Refuge
Looking for an activity that allows your team to enjoy nature? Open year-round during daylight hours, Bon Secour National Wildlife Refuge is named one of the 10 Natural Wonders of Alabama. The refuge - 7,000 acres on five parcels of land - offers trails that range from one to four miles in length, including a wheelchair-accessible route. The Jeff Friend Trail is a fan-favorite and offers a 1-mile accessible loop trail made of composite boardwalk. This trail has several "pause points" that offer stunning views of Little Lagoon.
Dolphin Cruises aboard Dolphin Tales
Dolphin trips are family-friendly as well as eco-friendly! The 40-foot, extra-wide, canopy-covered boat provides padded seats and is accessible to most wheelchairs and walkers.
Contact our team today to start planning your next meeting! When you work with us, we can help you build accessibility into all aspects of your meeting.